6th Graduate Engineering Networking Series – Sustainability and Climate Change
Date: Thursday, March 10th, 5:30-7pm EST
We invite current engineering graduate students to gain an insider's perspective from alumni working in the field of Sustainability and Climate Change. In this virtual event, learn how to utilize your graduate degree and skills in a competitive marketplace, and what competencies you can develop now to position yourself for future career opportunities in these emerging fields. Graduate students will have the opportunity to engage with alumni from various backgrounds of engineering in small concentrated break-out sessions.
This event is brought to you by the U of T Engineering Alumni Relations Office, U of T Engineering CONNECT and the Graduate Engineering Council of Students (GECoS)
This is the sixth event in a series of networking events for engineering graduate students.
You can view our past events:
Advanced Manufacturing and Materials
---
Don't miss this unique opportunity to network and make connections with these alumni on March 10th!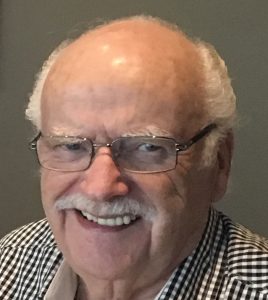 CHARLES KRETCH, M.A.Sc., P.Eng.
Charles is a Professional Engineer and Designated Consulting Engineer with a Master's degree in Civil Engineering/Environmental from U of T in 1960 with over 60 years of professional experience in Canada (40%) and overseas (60%).
In Canada, he was a District Engineer with a Provincial Water Authority followed by extensive municipal consulting engineering experience managing projects throughout the Province of Ontario, and the Territory of Nunavut. Internationally, Charles has worked on many projects in the Caribbean Region, Saudi Arabia, and numerous cities throughout Asia. Over his professional career he has been engaged by prominent Consulting firms from Canada, USA, Japan and the Netherlands.
Charles has extensive experience in infrastructure planning and engineering (urban water supply, wastewater, solid/hazardous waste, drainage and flood control, integrated and sustainable urban infrastructure development, institutional strengthening, training, and environmental management/climate resilience). In this capacity, he has delivered projects valued in the multi-million dollars, through management of complex multi-discipline and multi-national organizations and teams.
International project experience includes assignments in: Bahamas, Barbados, Cuba, Jamaica and Trinidad and Tobago in the Caribbean Region; Jubail in Saudi Arabia; Jakarta, and 6 cities in Indonesia; Bangkok, and 4 cities in Thailand; Yangon, and 5 cities in Myanmar; Metro Manila and its 16 suburban municipalities in the Philippines; the three megalopolises of Beijing, Shanghai, and Chongqing; and 21 other cities in 10 provinces of China; and New Delhi, plus 20 other municipalities in India. From 1983 to 1989, he lived and worked continuously in Japan, Thailand and Indonesia to launch his international career.
Charles has been a Team Leader, Project Manager or a senior environmental specialist on projects funded by International Financial Institutions namely CIDA, the World Bank, UNDP, ADB, IADB, CDB, OECF, JBIC, and JICA.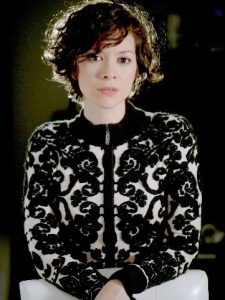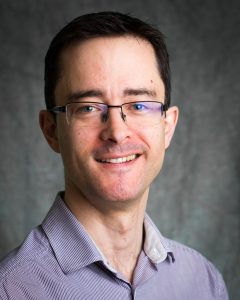 Dr Kerolyn Shairsingh (ChemEng 0T8, PhD 2018) is Consultant with the Environment, Climate Change and Health department of the World Health Organization. She has more than 7 years' experience in air pollution research. As a consultant, she leads a working group which leverages expertise across different UN agencies to provide guidance on issues related to the reporting of Sustainable Development Goal (SDG) 11.6.2 by Member States. She also provides technical support to working groups within the Global Air Pollution and Health Technical Advisory Group, specifically exposure assessment methods and policies/ interventions to address the health impacts of air pollution.
As an academic researcher she developed air pollution exposure models which were also used to explore policy interventions with Public Health Ontario.  Through her work with an urban environmental health research consortium, she supported the design of an environmental Geographical Information System tool for the general public, as well as the development of environmental equity reports and publications for urban planners and public health practitioners. 
Prior to returning to the University of Toronto in 2014, she was a chemical engineer with a Caribbean industrial research institute where she managed many Research & Development projects, and worked with international organizations to expand sustainability research services such as greenhouse gas inventories and energy efficiency audits. Today she continues to provide technical support to the Caribbean islands through the development of air pollution monitoring programs and health impact assessments.
Stephan Wehr (EngSci (Environmental) 9T7, MASc 0T1, PEng) is a Vice President at sustainability consulting firm The Delphi Group, where he works at the interface of climate, industry, policy, and markets to lead Delphi's climate change services team.  His team's mission is to transform the way leading organizations generate value to make our world better. He is an expert on assisting clients with developing GHG reduction / net zero strategies, setting targets, and rigorously analysing, forecasting, and reporting on GHG emissions and emission reductions.   Over his 17 years with Delphi, he has had the opportunity to work with clients from virtually every sector of the Canadian economy, from heavy industry to forestry to manufacturing to transportation, and has also conducted work with governments of all levels.
Ted Herman (ECE 0T9 + PEY ) has made a career out of bringing new technologies to market to advance cleantech objectives. He is currently a Senior Product Manager with Clir Renewables, a Canadian cleantech startup which develops software to provide energy insights to some of the largest solar and wind farm portfolios in the world. Ted leads the Smart Insurance product, which is a risk reduction platform that helps owners of solar and wind farms get better rates on insurance, lowering their ultimate cost to produce electricity.
His passion for cleantech started in undergrad; in ECE 496 (do they still have that class?!) his team designed a Smart Plug to allow residents to understand and control energy usage within the home. Their plug won the Gordon Slemon Design Award for engineering excellence as well as awards from the IEEE and the Rochester Institute of Technology. Ted spent the first four years of his career as a software developer, but his career in renewables and storage formally began in the Management Leadership Development Program with Southern California Edison, where he aimed to put storage and community-based renewables solutions as his core focus. He designed the world's first cascading hydro-plus-storage power plant, which he was invited to present at the Utility Analytics Institute's annual conference. He executed Edison's first community solar contract, and built a $10M customer resiliency portfolio. Ted led a project in partnership with the Rocky Mountain Institute that used distributed energy resources to not only increase the resiliency of the grid, but in turn reduce wildfire risk. He was also at the forefront of California's energy storage reform, urging the state to move faster on its energy storage initiatives and managing SCE's 10 gigawatt energy storage program. Ted left Edison in 2020 to manage Product Innovation at Peak Power, covering new products in grid analytics, sustainability, and vehicle-grid integration. At both Peak Power and now at Clir, Ted enjoys combining his technology and energy backgrounds to bring new cleantech products to market. In addition to his B.A.Sc. from UofT, Ted holds a Master of Environmental Management in Energy and Master of Business Administration in Finance from Duke University.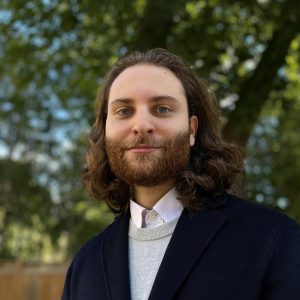 Tristan Nadar, EIT (ChemE BASc 1T9 + PEY, MechE MEng 2T1) is an engineering graduate from the University of Toronto, with a focus on sustainable energy and environmental engineering. He is currently working at Finn Projects (Synchronicity Projects Inc.) as an energy efficiency engineer-in-training, providing energy solutions for multi-residential, commercial, institutional, and industrial sectors.
Tristan's focus is helping clients identify their energy use and greenhouse gas emissions profile, and making an economically viable case for tackling climate change.
His role involves developing statistical models to predict the consumption of utilities in buildings, conducting site energy audits to identify operation inefficiencies, and performing engineering analysis on building equipment and systems. He details his findings and recommendations in ASHRAE energy audit reports. This includes measures such as equipment replacement, lighting improvements, building envelope upgrades, and installation of solar photovoltaic cells. These reports quantify energy and water savings, as well as greenhouse gas emission reductions to meet clients' targets. Tristan's other roles involve project management, reviewing incentive applications for utilities companies, and the preparation of measurement and verification reports for energy retrofit projects.