We invite current engineering graduate students to gain an insider's perspective from alumni working in the fields of Advanced Manufacturing and Materials. Learn how to stand out in a competitive marketplace, and what competencies you can develop now to position yourself for future career opportunities in these emerging fields.
Thursday, February 21st
5:45 – 7:45pm
GB202
Register Here by February 18, 2019
This event is brought to you by the U of T Engineering Alumni Relations Office, U of T Engineering CONNECT and the Graduate Engineering Council of Students (GECoS)
This is the second in a series of networking events for engineering graduate students. You can view our previous event, Data Analytics & AI here.
---
Don't miss this unique opportunity to network and make connections with these alumni on Feb 21st!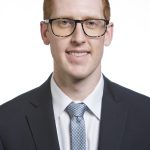 Miles Montgomery (PhD IBBME) recently completed his PhD from the University of Toronto where he focused on developing engineered tissues that could be delivered in a minimally invasive manner. He currently is working in the medical device industry as an R&D engineer at Baylis Medical.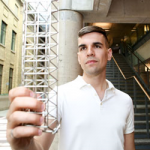 Ante Lausic (Eng Sci 1T0) is an Additive Manufacturing Engineer at Exco Engineering, a high-pressure die casting tool builder specialized in making large dies for powertrain and structural components. There he has worked to develop the world's only large-scale, hot-work tool steel 3D printer. Between the printers, a dedicated in-house heat treatment process, and specialized thermal simulation methodologies, Exco's additive solutions have 3x longer service life while creating superior quality parts for the likes of FCA, GM, Ford, Honda, Toyota and others.
Ante was born and raised in the Toronto area. He received his BASc from the Engineering Science program in 2010 at the University of Toronto, majoring in Nanoengineering and his PhD in the Materials Science & Engineering Department at the University of Toronto. His thesis centred on using nanomaterials and 3D printing to create next-generation aerospace structures with Prof. Glenn Hibbard and Prof. Craig Steeves.
In addition to 10+ years of plastic and metal additive manufacturing experience, Ante is a member of ISO/TC 261 through the Standards Council of Canada's delegation. There he works to develop standardization in Canada and abroad on the use and safety of additive manufacturing in all industries.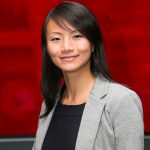 Roki Fukuzawa (Chem 0T6) is an environmental engineer with more than 12 years of experience in the design of air pollution control systems for metals industry. She completed her undergraduate degree in Chemical Engineering with Environmental Option at the University of Toronto. Since graduation, she joined Hatch's non-ferrous gas handling team and worked on many air emission reduction projects including sulphur dioxide and heavy metals. After gaining some practical experience, Roki went on to pursue her master's degree in Engineering for Sustainable Development at the University of Cambridge as a Gates Scholar. Beyond the financial support, the Gates Cambridge Scholarship program has brought Roki into a global network of people who want to make positive changes. With these experiences, she continues to advance her career in the environmental field, including completing an internship with the United Nations Environment Program in Geneva working on the global mercury issue. Roki is now back at Hatch as a Specialist in gas handling and mine ventilation. Her recent projects include managing a pilot test program for metal waste decontamination and leading mine ventilation work for Raglan Mine.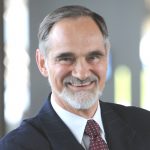 Dr. Chris Twigge-Molecey (MASc 6T9, PhD 7T2 MIE) is a Senior Advisor to Hatch Ltd , consulting engineers, project and construction managers, where he has worked for 45 years.
He has held a wide range of both technical and management positions.
He is Past President and a fellow of The Canadian Institute of Mining, Metallurgy and Petroleum as well as a past President of The Metallurgical Society. He is a recipient of the Mineral Economics Award, from the American Institute of Mining, Metallurgy and Petroleum Engineers, a past director of the Canada-China Business Council, a director and member of the executive committee of the Canadian Mining Innovation Council, a Fellow of the Canadian Academy of Engineering.
At Hatch he was a Global Managing Director and main board member. During his career he also held the positions of Managing Director of China, of Technology Development, President of Hatch de Chile and Vice-President of Business Development. He initiated the Environmental and Technology Development Business units as well as Hatch's activities in Russia, Chile, Kazakhstan, and Peru.
His technical contributions have included implementation of technology development programs, management of R&D programs as well as design and commissioning of full scale metallurgical plant.
He was Chairman of Sungrow, a Canada-China solar joint-venture and HiSEL Power Corporation, both successfully sold to Chinese investors.
He is a board member of Pyrogenesis (TMX-V PYR) developing unique plasma technologies for military and civilian applications.
He has served on Charity boards as well as technical society boards.
He has over 50 publications and plenary presentations as well as contribution to or editing 7 books.
Chris obtained his first degree in Mechanical Sciences from the University of Cambridge, followed by a Ph.D.in fluid mechanics from the University of Toronto.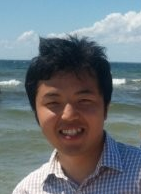 Hongmin Chen (MechE 1T2) has worked at MAJiK Systems since 2015, a Kitchener-based company that specializes in using a data-driven approach to optimize manufacturing operations across several industries. As Director of Field Engineering, Chen is responsible for integrated software development, system deployment, data integration, and providing technical support to team members and clients. Prior to joining the MAJiK Systems team, he worked as an R&D specialist at medical systems manufacturer Class 1 Inc. and contributed to research initiatives at Harvard Medical School, U of T Engineering's Centre for Global Engineering and the University of Waterloo.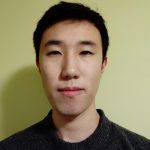 Jerry Wang (ECE 1T7) graduated with a Bachelors in Electrical Engineering. He is currently an analyst at the Ontario Energy Board in the Applications department. His past experience include a PEY term at Hydro One Networks Inc. and, more recently, as a junior EIT at Hatch Ltd. At Hatch, Jerry was part of the Systems and Process Controls group where he worked primarily on mining projects and hydrometallurgical plants.

Omer Khan (MechE 1T0, MASc 1T2) conducted his MASc in Polymer Composites at U of T Engineering under the supervision of Professor Hani Naguib. After graduation, he began his career designing and manufacturing injection molding machines at a startup company, aligning directly with his master's research. Omer then shifted his focus toward the field of solid mechanics when he began working at Magna as a CAE Technical Analyst. To gain experience on the project engineering side of things, he worked at Ford Motor Company in Dearborn, MI before returning to Magna. He now works as a CAE Manager where he uses multiple engineering analysis software platforms to perform simulations that mimic real-life scenarios.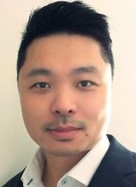 Tim Zeng (MSE 1T1 + PEY) is a Plant Manager at Armstrong World Industries in Mississauga, where he oversees plant production of architectural castings and a team of 70 employeers. Prior to this, he worked for seven years as an Industrial Process Engineer and Production Manager at Gerdau in both Texas and Whitby. Here, he specialized in chemical and electrical energy process optimization for electric arc furnace, steel refining and casting. Central to his success in both roles is his knowledge of manufacturing tools and technologies, including CAD, CNC, simulation and optimization models and robotic equipment.