Master of Engineering 
Whether you are a recent graduate or a seasoned professional, a Master of Engineering (MEng) provides the perfect mix of technical, leadership and business competencies to accelerate your career.
Flexibility is a hallmark of this degree with a range of MEng pathways and industry-relevant emphases to choose from. You can complete an MEng degree in just one year of full-time study, or part-time through online, weekend and evening course offerings.
Coursework is dependent on your academic unit as well as your selected area of focus. Whichever MEng path you choose, you'll benefit from exposure to some of the world's best engineering educators and industry leaders.
FOUNDED IN 1965
7 ACADEMIC UNITS TO CHOOSE FROM
10+ EMPHASES TO CUSTOMIZE YOUR EXPERIENCE
PURSUE FULL- OR PART-TIME STUDIES
INTERNSHIPS AND INDEPENDENT PROJECTS COMPLEMENT THE MEng CURRICULUM
ONLINE, EVENING AND WEEKEND COURSE OFFERINGS
50%+ INCREASE IN MEng ENROLMENT SINCE 2011
MASTER OF ENGINEERING (MEng)
You can pursue your MEng on a full- or part-time basis in one of the following academic units:
MEng — MEDICAL DEVICES FOCUS
Offered by the Institute of Biomaterials & Biomedical Engineering, this program is an accelerated, one-year full-time MEng with a focus on biomedical devices. You'll have the opportunity to take on applied design challenges and meet the growing demands of this industry through a four-month internship. A part-time option is available to medical students and those who are employed full time. Learn more about this program » 
MEng IN CITIES ENGINEERING AND MANAGEMENT (MEngCEM)
Developed by the Department of Civil & Mineral Engineering, MEngCEM offers an in-depth examination of cities, now home to more than half the world's population. Courses explore cities as complex systems, equipping you with the skills to understand how infrastructure affects economic prosperity and quality of life. This 16-month full-time program includes a four-month practicum. Learn more about MEngCEM »
SPOTLIGHT ON LEADERSHIP
The first of its kind in Canada, the Entrepreneurship, Leadership, Innovation and Technology in Engineering (ELITE) emphasis offers you the opportunity to deepen your understanding of business. You can choose up to four courses on topics such as leadership, finance and management.  Meet a few of our exceptional ELITE instructors: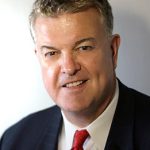 STEPHEN ARMSTRONG has achieved 25 years of success leading and driving large-scale business turnaround initiatives, initially in the aerospace and defense industry and then branching out to other sectors. He has worked for Bombardier Aerospace–Belfast and KPMG. In 1993, he founded AMGImanagement.com. In 2009, he started teaching in our MEng program and was appointed Professor of Innovation in 2014. Today, Armstrong teaches undergraduate and master's courses in the areas of innovation, management and philosophy.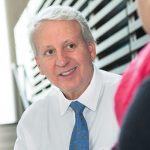 EDUARDO FERNANDEZ brings more than 20 years of global engineering management experience to the classroom. He is an international engineering consultant on project and equipment financing, corporate restructuring, development bank financing, oil and gas, hospitality, and business and management for diverse industries with cross-border operations. Fernandez teaches courses in international business for engineers, and engineering economics and decision making.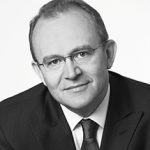 Throughout ALEXANDER HAY's 25-year career in government, he is a specialist in fortifications and infrastructure development. He has worked across the world in austere, hazardous and developed environments for national and international agencies. Outside of U of T, he consults internationally on operational risk, resilience and security planning and design. Hay teaches infrastructure, resilience and protection planning, and how to transform research into operational risk management plans.

Professor ROBIN SACKS has been teaching leadership and  happiness since 2009. She is the founder of Peace by PEACE Canada and the co-founder of Rotman's I-Think Program, which aims to bring integrative thinking from Rotman's MBA program into schools across the continent. Sacks is an instructor at U of T's Institute for Leadership Education in Engineering and helped launch the Engineering Leadership Project to uncover the unique contributions of engineers as leaders in industry.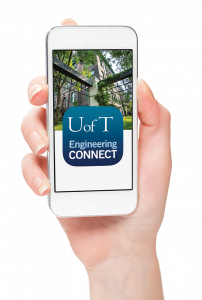 U of T Engineering CONNECT
Once a student, you can access thousands of accomplished alumni through U of T Engineering CONNECT, an exclusive online network. They are poised to offer industry-specific mentorship, work opportunities and more.
Learn about admissions and application deadlines