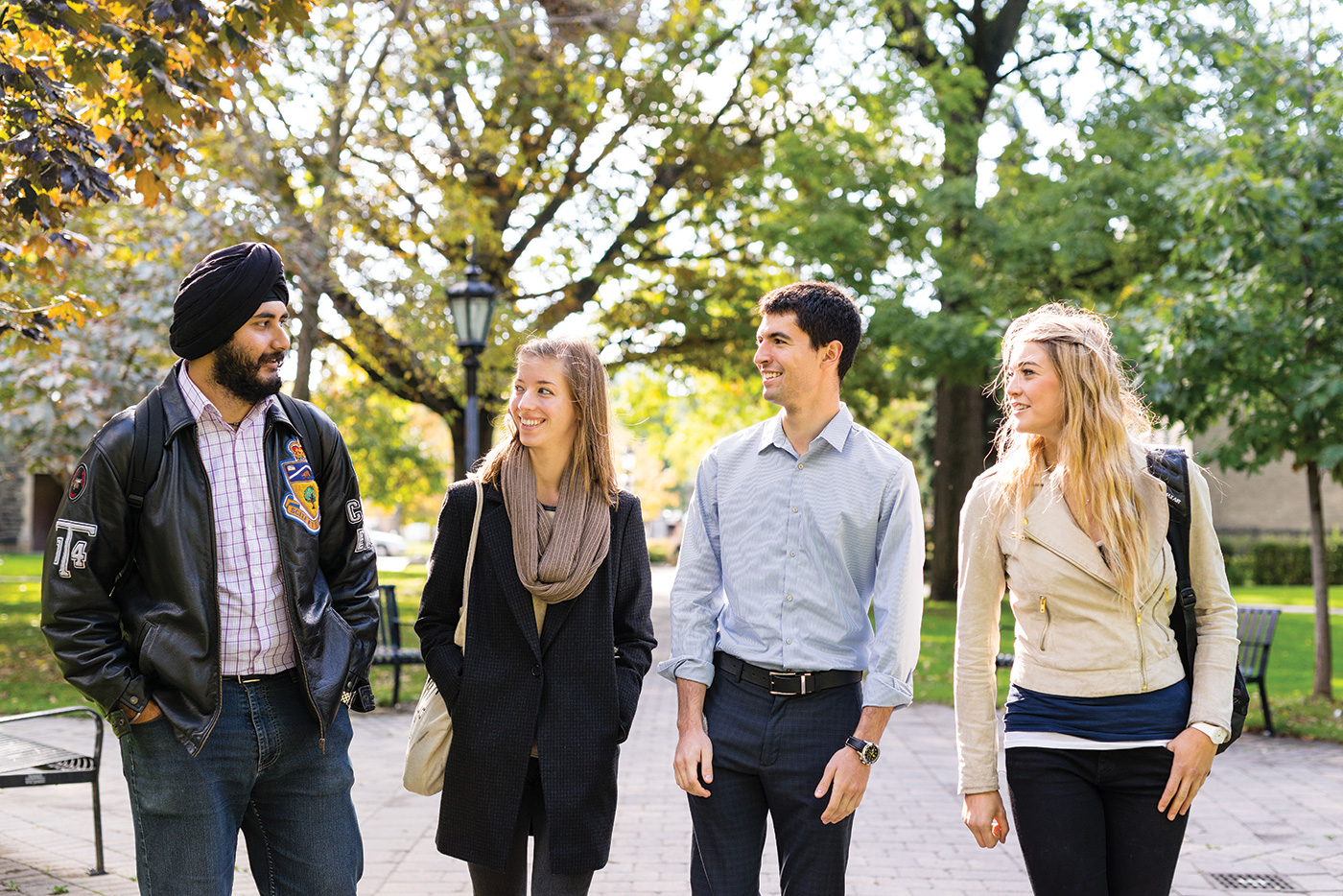 Welcome to Canada's #1 Engineering School and one of the world's best
No university in Canada — and perhaps the world — is in a better position to offer an education that will help the brightest students meet the grand challenges that humanity now faces.
All international rankings consistently rate U of T Engineering number one in Canada and among the world's best. We're preparing engineers of tomorrow — like you—to unlock our future's boundless potential.
You will study among talented students who bring their own perspectives and passions to the mix. Our student body is the most diverse in our history, with students from every Canadian province and more than 100 countries.
The U of T Engineering community is known for being especially supportive and closely knit. We're proud of being one of the oldest and finest engineering schools in Canada and we look forward to introducing you to our revered traditions.
Innovation thrives here
From the world's most energy-efficient light bulb to the world's fastest bike, the U of T Engineering community brings innovative ideas to life through creativity, entrepreneurship and smart design. As a graduate student, you'll have the opportunity to contribute to engineering ingenuity in numerous ways — whether you're collaborating on groundbreaking research or getting your own startup off the ground through The Entrepreneurship Hatchery.
U of T is #1 among North American universities in the number of new research-based startups*
*Association of University Technology Managers
By the Numbers
---
#1
Rank among Canada's engineering schools
---
#1
University in North America for research-based startups
---
1873
Year established
---
100+
countries our students call home
---
50,000+
engineering alumni worldwide
---
2,300+
engineering graduate students
---
5
graduate degrees
---
12+
MEng emphases
---
2
engineering-specific startup accelerators
---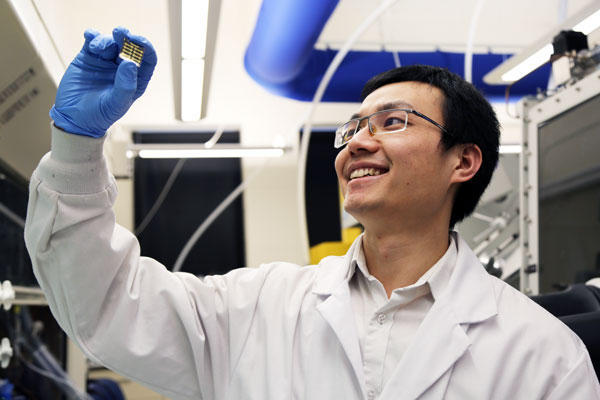 A U of T Engineering innovation could make printing solar cells as easy and inexpensive as printing a newspaper. Post-doctoral researcher Hairen Tan and his colleagues in Professor Ted Sargent's lab have cleared a critical manufacturing hurdle in the development of a relatively new class of solar devices called perovskite solar cells. This alternative solar technology could lead to low-cost, printable solar panels capable of turning nearly any surface into a power generator.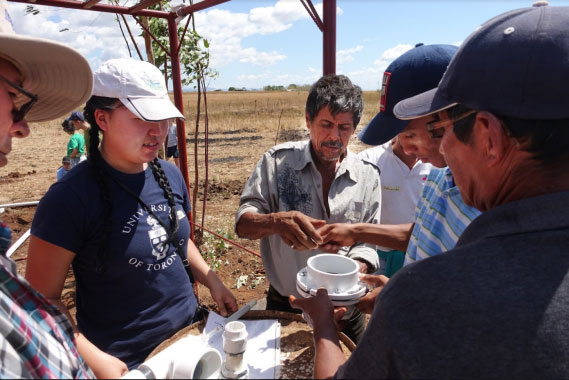 For her thesis, MASc candidate Anna Jiang designed a device that could help farmers make more efficient use of irrigation water. Jiang and her supervisor Professor Amy Bilton travelled to Nicaragua to demonstrate her irrigation controller to local farmers.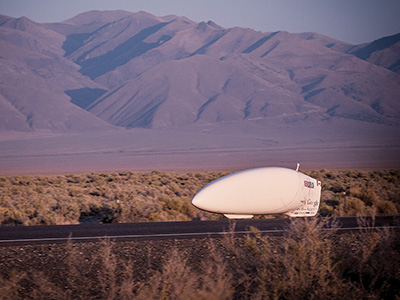 Eta reached a top speed of 139.45 kilometres per hour (86.65 miles per hour) at the World Human Powered Speed Challenge in fall 2015. With help from a team of U of T Engineering students, Eta was designed by alumni Todd Reichert and Cameron Robertson. Todd and Cameron are founders of Aerovelo — a company that specializes in incredible human-powered vehicles.
Imagine never having to remember passwords, security credentials and even your car keys again. The Nymi Band uses a person's unique heartbeat to authenticate the wearer to achieve password freedom. Alumnus Karl Martin is the company's CEO and co-founder.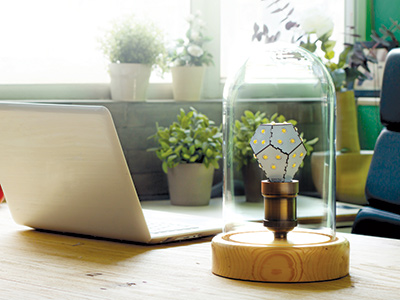 Nanoleaf, founded by alumni Gimmy Chu, Tom Rodinger and Christian Yan, has grown from its days as a crowdfunded venture to a bi-continental, award-winning company that is revolutionizing the lighting industry with energy-efficient LED light bulbs. Pictured, the Nanoleaf One bulb has a lifespan of 27.5 years.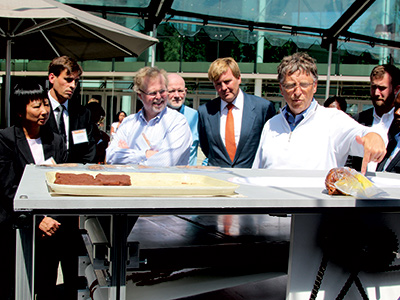 U of T Engineering received funding from the Bill & Melinda Gates Foundation to design a waterless, hygienic toilet that is safe and affordable for people in the developing world. Professor Yu-Ling Cheng and her team developed the prototype (pictured), which placed third worldwide in the Foundation's Reinvent the Toilet Challenge.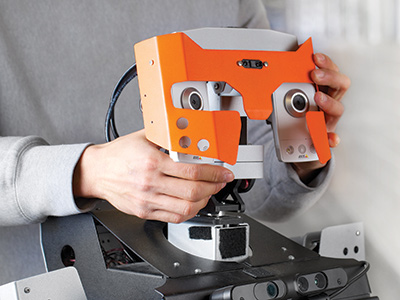 Designed by Professor Goldie Nejat and her team, Tangy is an assistive robot that promotes social interaction and recreational activity among those with degenerative cognitive conditions. Tangy tells jokes and leads games like Bingo, which exercise memory, recognition and fine motor skills in patients.