4th Graduate Engineering Networking Series – Human Health
Date: Thursday, October 15th, 5-7 PM
We invite current engineering graduate students to gain an insider's perspective from alumni working in the field of Human Health. In this virtual event, learn how to utilize your graduate degree and skills in a competitive marketplace, and what competencies you can develop now to position yourself for future career opportunities in these emerging fields. Graduate students will have the opportunity to engage with alumni from various backgrounds of engineering in small concentrated break-out sessions.
This event is brought to you by the U of T Engineering Alumni Relations Office, U of T Engineering CONNECT and the Graduate Engineering Council of Students (GECoS)
This is the fourth event in a series of networking events for engineering graduate students.
You can view our past events:
Advanced Manufacturing and Materials
---
Don't miss this unique opportunity to network and make connections with these alumni on October 15th!
Edmond Young (PhD MIE 2009) is an Associate Professor and Dean's Catalyst Professor in the Department of Mechanical & Industrial Engineering at the University of Toronto. He received his BASc (2001) and MASc (2003) in Mechanical Engineering at the University of British Columbia, and his PhD in Mechanical and Biomedical Engineering at the University of Toronto (2008). He was a postdoctoral fellow at the University of Wisconsin-Madison from 2009 to 2012, working at the Wisconsin Institute for Medical Research (WIMR). His research interests focus on the development of microscale technologies for cell biology applications, with emphasis on creating engineered models that mimic the cell and tissue microenvironments in both healthy and diseased animals. He received the Governor General's Gold Medal and the Norman F. Moody Award for academic excellence in 2009, the MIE Early Career Teaching Award in 2015, and the Ontario Early Researcher Award and Connaught New Investigator Award in 2016. He has published over 50 publications and received over 3000 citations (Google Scholar) for his research work in the microfluidics field. He currently serves as the interim Chief Technology Officer for LynxBiosciences, Inc., a biotech startup in San Diego that is advancing personalized cancer treatments to patients.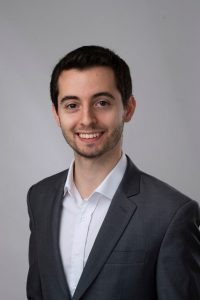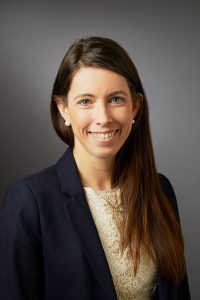 Adam Rosenfield (EngSci 1T4+PEY) is a senior policy advisor with Ontario's Ministry of Transportation. Trained in urban planning and transportation engineering, Adam's interests span the intersections of mobility with public health, equity and sustainability. Adam has previously worked in the public transit sector in London and San Francisco, and holds Masters degrees in City Planning and Transportation from MIT. He is a proud graduate of U of T Engineering.
Dr. Krystal Pollitt (Chem 0T5, MASc 0T8) is an assistant professor in Department of Environmental Health Sciences at the Yale School of Public Health. She also holds an appointment in the Yale School of Engineering and Applied Sciences in the Department of Chemical and Environmental Engineering. She earned her BASc and MASc in Chemical Engineering from the University of Toronto. She went on to complete her PhD at King's College London with Professors Frank Kelly and Roy Harrison exploring the impact of traffic-related air pollutants on cardiorespiratory health. She was subsequently awarded a Canadian Thoracic Society Postdoctoral Research Fellowship at Toronto General Hospital and the University of Toronto focused on linking complex air pollutant mixtures with respiratory disease outcomes. Dr. Pollitt's current research combines her interests and expertise in air quality, exposure science, and analytical chemistry and aims to understand the influence of emerging environmental factors on health.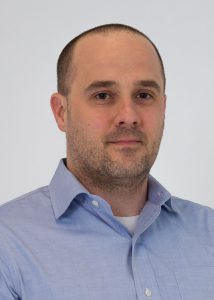 Tannin Schmidt (EngSci 0T0) is an Associate Professor in the Biomedical Engineering Department at the University of Connecticut Health Center.
He received his BASc in Engineering Science from the University of Toronto in 2000, then his MS and PhD in Bioengineering from the University of California San Diego in 2002 and 2006 respectively. He then completed a post-doctoral fellowship in the Department of Biochemistry at Rush University Medical Center, Chicago. Prior to moving to UConn in 2017, Dr. Schmidt spent 9+ years at the University of Calgary in the Faculty of Kinesiology & Schulich School of Engineering and held funding from a variety of provincial and national agencies, in addition to being a Tier II Canada Research Chair in Biomedical Engineering – Biomaterials.
The goal of his basic and translational research program is to understand the fundamental biological and biomechanical properties of Proteoglycan 4 (PRG4, also known as lubricin) at relevant biointerfaces and biomaterials, and to apply that knowledge to the development of PRG4-containing biotherapeutics and biomaterials.
Tannin has over 85 publications and 15 issued patents, and is a scientific co-founder of a clinical stage biotech company Lubris BioPharma. In 2017, Lubris out licensed their recombinant human PRG4 to Novartis for the treatment of dry eye disease. Novartis is scheduled to start Phase 2 clinical testing in the fall of 2020.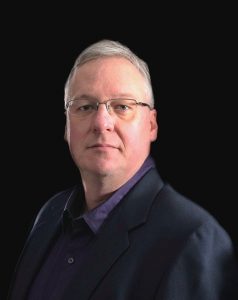 Dr. Paul Gratzer, B.A.Sc., M.A.Sc., Ph.D., P.Eng. (Chem 9T0) is the inventor of the patented decellularization technology and co-founder of DeCell Technologies Inc. He is a licensed Professional Engineer (P.Eng.) and an Associate Professor in the School of Biomedical Engineering at Dalhousie University in Halifax, NS with cross-appointments in the Departments of Surgery and Process Engineering and Applied Science. Dr. Gratzer holds degrees in Chemical Engineering, Biomaterials Science, and Biomedical Engineering. His research has been focused on soft tissue regeneration and decellularization for over 20+ years.
In recognition of his expertise in decellularization technology, Dr. Gratzer's research has been highly cited and he has been invited to write multiple book chapters on decellularization processes as applied to tissue engineering. He is a member of the editorial board for the Open Biomedical Engineering Journal, is an active reviewer for many prominent biomedical journals, has been involved with national and international scientific societies (e.g. Canadian Biomaterials Society, Tissue Engineering Society International, Biomedical Engineering Society) and participates as an expert on many research funding agency committees (Natural Sciences and Engineering Council of Canada (NSERC), Canadian Institutes of Health Research (CIHR), Canadian National Research Chairs, Medical Research Council (UK)) and a technical advisor for the Canadian Blood Services in Tissue Banking. As part of Dr. Gratzer's work with DeCell Technologies, he has been recognized with the 2015 Discovery Award for Innovation and Best Presenting Company: Early Stage Growth at the 2014 Atlantic Venture Forum.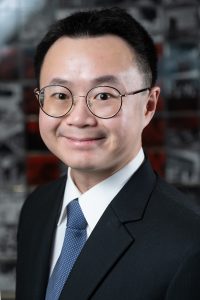 Alfred Yu (MASc ECE IBME collab, 2004, PhD IBME, 2007) is Professor of Biomedical Engineering at the University of Waterloo. He completed his MASc and PhD training in biomedical engineering at the University of Toronto in 2004 and 2007. Alfred started his academic career at the University of Hong Kong, and he relocated to Waterloo in 2015. At Waterloo, he leads the Laboratory on Innovation Technology in Medical Ultrasound (LITMUS) that specializes in the R&D of next-generation ultrasound imaging and therapeutic techniques. His lab's contributions are internationally recognized by various milestone prizes in ultrasonics. Alfred is a Fellow of American Institute of Ultrasound in Medicine (AIUM). He is currently an Associate Editor-in-Chief of the IEEE Transactions on Ultrasonics. He also serves on the board of ultrasound professional societies.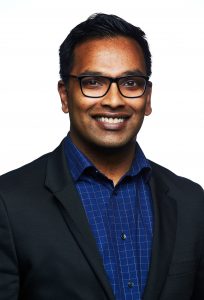 Dr. Rohin Iyer (EngSci 0T5, Biomedical Engineering 1T2) did both his undergraduate education and Ph.D. at the University of Toronto with specializations in stem cell bioengineering and cardiac tissue engineering. Upon completion, he was hired as a Senior scientist at Tissue Regeneration Therapeutics (TRT) Inc., where he led product and process development initiatives surrounding human umbilical cord tissue-derived mesenchymal stem cells.    Rohin was then hired by GE Healthcare Life Sciences as a Development Manager, Cell and Gene Therapy, where he led several immunotherapy programs including work in T cell expansion, natural killer (NK) cell isolation and expansion, cryoprotectant and sensor evaluations, and CAR-T cell end-to-end process development.
Rohin is now part of Cytiva (a Danaher company, formerly GE Healthcare Life Sciences)'s Product Care team and leads its Market Support initiatives as Global Program Manager, Cell and Gene Therapy. In this role he is involved in numerous product and customer support initiatives highlighting new capabilities in the autologous and allogeneic cell and gene therapy space. He brings over 15 years of experience to the table and has been instrumental in breaking new ground in key areas in the regenerative medicine industry.
In his spare time, Rohin is also a serious performer of Indian classical music and enjoys spending time with his family and friends on bike rides and nature hikes.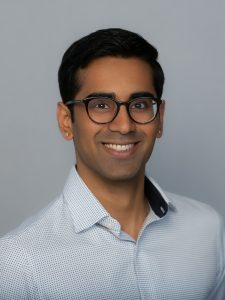 Arun Shrivats (Eng Sci 1T0) is an engineer and scientist helping build Prescient Advisory – a life-sciences focused strategic advisory team within the Prescient Healthcare Group – after several years at L.E.K. Consulting in San Francisco and London. At L.E.K., Arun helped clients across the life sciences space drive strategic decision-making at product, portfolio, and organizational levels. Clients typically spanned biopharmaceuticals, diagnostics, research tools, and healthcare organizations across both the U.S. and Europe.
Prior to L.E.K., Arun worked at Harvard University's Wyss Institute, where he helped develop microphysiological chip-based platforms to model functional and diseased organ states and support drug development for complex diseases. He's had the opportunity to patent this technology and navigate an out-licensing agreement in the biotech space, in part through a cross-appointment with Harvard's Office of Technology Development.
Arun received his PhD in Biomedical Engineering from Carnegie Mellon University and his BASc in Engineering Science from the University of Toronto.