5th Graduate Engineering Networking Series – Robotics
Date: Thursday, September 16th, 5-7pm
We invite current engineering graduate students to gain an insider's perspective from alumni working in the field of Robotics. In this virtual event, learn how to utilize your graduate degree and skills in a competitive marketplace, and what competencies you can develop now to position yourself for future career opportunities in these emerging fields. Graduate students will have the opportunity to engage with alumni from various backgrounds of engineering in small concentrated break-out sessions.
This event is brought to you by the U of T Engineering Alumni Relations Office, U of T Engineering CONNECT and the Graduate Engineering Council of Students (GECoS)
This is the five event in a series of networking events for engineering graduate students.
You can view our past events:
Advanced Manufacturing and Materials
---
Don't miss this unique opportunity to network and make connections with these alumni on September 16th!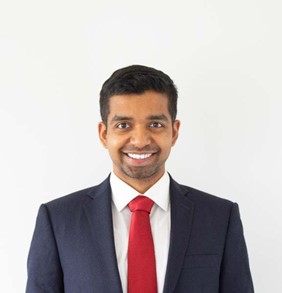 Najmus Ibrahim (EngSci 0T8 + PEY, MASc 1T3, PEng) is an Aerospace Engineer specializing in spacecraft and robotics, and is a national expert on Guidance, Navigation and Control. He received both his BASc (2009) in Engineering Science and MASc (2013) in estimation, control and astrodynamics from the University of Toronto. Thereafter, rather than follow a traditional academic path, he worked for over 10 years at the Space Flight Laboratory, where he pioneered Earth Observation satellite platforms and made original contributions to Canada's space sector in various technical and leadership capacities. He has contributed to joint NASA/ESA interplanetary missions (Cassini/Huygens) sent beyond Mars, negotiated ITAR contracts, and helped engineer a variety of spacecraft missions for Canada (Kepler, GHGSat, DRDC) and its international partners. His designs, algorithms and contributions have been directly utilized in over 20 satellites for remote sensing, communication, science and military R&D applications. In 2017, the culmination of his work in the space sector, had him shortlisted as one of the top 72 finalists in CSA's Astronaut Recruitment Campaign. Now having run the spacecraft engineering gamut, he is currently the CTO of Astris Aerospace and a member of the Prediction engineering team at Oxbotica, working to make autonomous vehicles an everyday reality.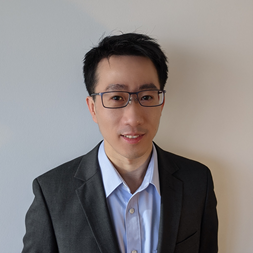 Mayan Murray (INDE 2T7, MEng) a Data Scientist and UX Consultant in IBM's Customer Engagement and Design team. 
Her diverse background includes:
Senior IBM Data Scientist and UX Consultant; concentrating on Data Visualization, UX Research, Interaction Design, and Service Design

IBM Data Scientist; projects include Deep Learning Natural Language Processing, Demand Forecasting, Customer Behaviour Segmentation, and Data Quality Assessment and Mitigation

Graduate degree in Industrial Engineering; focusing studies on Human Factors Engineering and applied Data Science

Medical Imaging Research Engineer in the field of Digital Pathology; building custom tools to support cancer research through Image Processing and Computer Vision techniques

Classically trained as a Mechanical Engineer with an academic focus in Biomechanical Engineering and Ergonomics
These experiences gifted her with a passion for designing and building holistic systems that enable users to navigate the intersection of the digital and physical worlds. 
Michael Leung (EngSci 0T7, MSc 2010, PhD 2018) is the Vice President of Software Engineering in the Enabling Technologies Group at SeaSpine.
He co-founded 7D Surgical in 2011, which specializes in machine vision systems to assist surgeons with image-guided spinal and cranial procedures.  The company has grown from the 4 founding members to over 60 employees and greater than 10 million in annual revenue, before it was acquired by SeaSpine.
An engineering enthusiast at heart, he has spent his career working on ways to use technology to improve healthcare.  He has research and development experience in treatment planning for radiation therapy, optical imaging modalities and their medical applications, machine learning for genomic medicine, and systems and algorithms for image-guided surgeries.  He holds over 40 peer-reviewed publications and patents in these subject areas, with close to 3000 citations (Google Scholar).  He completed a BASc in Engineering Science, a MSc in Medical Biophysics, and a PhD in Electrical and Computer Engineering, all at the University of Toronto.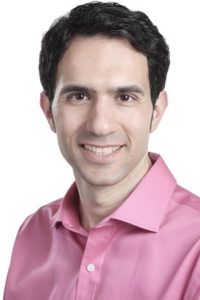 Sohrab Haghighat (PhD UTIAS 2012) is the visionary leader of SpaceRyde. He received PhD in Aerospace Engineering from University of Toronto in 2012, and was one of the first engineers developing Cruise Automation's autonomous driving technology in San Francisco. Before Cruise, Sohrab was developing cutting edge technologies at Safran Landing Systems, Mitsubishi Electric Research Lab, and Cymer. In 2017, Sohrab left his job leading Controls and Planning teams at Cruise to move back to Canada and start the space launch industry in his home country. Sohrab has been an innovator for over 10 years, and published 12 patents before SpaceRyde. His entrepreneurial journey started in his youth when he developed a digital calendar in 1996 before Google existed. His first profitable business was running a tea stand at the university during his undergraduate studies where he served beverages and snacks on his breaks between classes. Sohrab is living his dream everyday, opening access to space, and bringing Canada to the forefront of the space launch industry.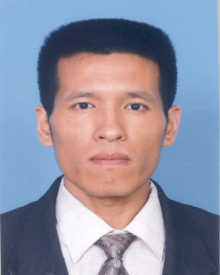 Yugang Liu (2019 PhD MIE) an assistant professor with Department of Electrical and Computer Engineering, Royal Military College of Canada, Kingston, ON, Canada. He received the B.E. and M. A. Sc. degrees from China, and Ph.D. degree from Department of Mechanical and Industrial Engineering, University of Toronto in 2019. 
He was a research associate in the Department of Aerospace Engineering, Ryerson University, working on control of modular and reconfigurable robots, as well as development of the Kapvik Robotic Mast for Canada Space Agency. From 2017 to 2020, he was the team lead of Autonomous Navigation Division at Engineering Service Inc., Markham, Ontario, Canada. 
He was the recipient of NSERC Canada Graduate Scholarship (CGS-D) and IFAC (International Federation of Automatic Control) Mechatronics Journal Best Paper Award (2014). His research interests include autonomous navigation, autonomous exploration, learning-based robotics control, mobile manipulation, as well as robotic search and rescue.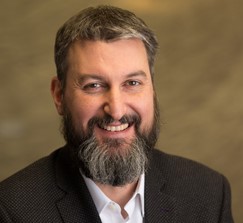 Professor Alex Mihailidis (MIE 9T6,  MASc IBBME 0T2) is the Associate Vice-President for International Partnerships at the University of Toronto, and the Scientific Director of the AGE-WELL Network of Centres of Excellence, which focuses on the development of new technologies and services for older adults. He is a Professor in the 
Department of Occupational Science and Occupational Therapy (U of T) and in Biomedical Engineering (U of T), with a cross appointment in the Department of Computer Science (U of T). 
Professor Mihailidis has been conducting research in the field of technology to support older adults for the past 17 years, having published over 200 journal papers, conference papers, and abstracts in this field. Dr. Mihailidis is also very active in the rehabilitation engineering profession, currently as the Past-President for RESNA (Rehabilitation Engineering and Assistive Technology Society of North America). He was also named a Fellow of RESNA in 2014, which is one of the highest honours within this field of research and practice.
Professor Mihailidis received a B.A.Sc. in Mechanical Engineering from University of Toronto in 1996, a M.A.Sc. in Biomedical Engineering in 1998 from the University of Toronto, and a PhD in Bioengineering (Rehabilitation Engineering) in 2002 from the University of Strathclyde (Glasgow, Scotland).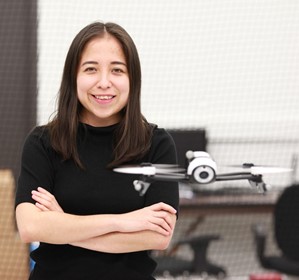 Karime Pereida (PhD UTIAS 2020) is a machine learning and controls researcher at Kindred AI (powered by Ocado) where she designs technology that enables robots to do ecommerce order fulfillment. She is passionate about giving robots the capabilities to perform their tasks in our uncertain and dynamic world.
Karime received her Ph.D. in Aerospace Science and Engineering from the University of Toronto, where she worked with Professor Angela Schoellig in the Dynamic Systems Laboratory and was a member of the University of Toronto Robotics Institute and the Vector Institute for Artificial Intelligence. During her Ph.D. she focused on developing sophisticated controllers that guarantee high performance of systems that have uncertainties, modeling errors, and that are subject to disturbances. She completed theoretical work on adaptive, robust, and optimal control, as well as on machine learning. In addition, she did extensive experimental work on different quadrotor platforms.
Karime received her Bachelor's degree in Mechatronics engineering from the Tecnológico de Monterrey, Cuernavaca, México and her Master's degree from the University of New South Wales, Sydney, Australia in 2014, where she focused on path planning for robots. She is interested in leadership activities and has been part of the University of Toronto Aerospace Students' Association, the Women in Aerospace Symposium and is currently working on a few projects to help undergraduate and graduate students connect with mentors.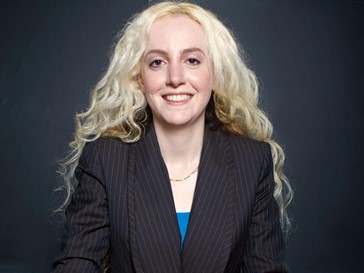 Dr. Goldie Nejat, PhD, P.Eng. (BASc 2001 &  PhD 2005 MIE), is the Canada Research Chair in Robots for Society and a Professor in the Department of Mechanical & Industrial Engineering at the University of Toronto. She is also the Founder and Director of the Autonomous Systems and Biomechatronics Laboratory (asblab.mie.utoronto.ca). Professor Nejat is an Adjunct Scientist at the Toronto Rehabilitation Institute and the Rotman Research Institute at Baycrest, and a Fellow of the Canadian Institute for Advanced Research (CIFAR). She received both her BASc (Mechatronics Option) and PhD (Robotics) degrees in Mechanical Engineering at the University of Toronto.
Prof. Nejat's research focuses on developing intelligent service robots for applications in health, elderly care, emergency response, search and rescue, security and surveillance, and manufacturing. Her and her team collaborate with healthcare experts and a number of healthcare facilities in order to develop these unique social robots so that they can be effectively integrated into people's everyday lives. She has been invited to speak about her research to scientists, healthcare professionals, policymakers, governments and the general public at many events and institutions around the world. She has served on the organizing, program and editorial committees of numerous international conferences and journals on robotics, automation, human-robot interaction and medical devices. Her team's work has been presented in over 100 media stories including in National Geographic Magazine, Time Magazine, Bloomberg, NBC News, the Telegraph, Reader's Digest, and the Discovery Channel. She currently serves on the NSERC Discovery Grants committee for Mechanical Engineering and is a past Associate Editor for IEEE Robotics and Automation Letters, and IEEE Transactions on Automation Science and Engineering.  In 2020, she received the Engineering Excellence Medal from the Ontario Society of Professional Engineers (PEO) and the Professional Engineers Ontario. Her other recognitions include the Engineers Canada Young Engineer Achievement Award, and the Young Engineer Medal from PEO.