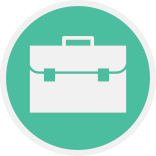 Certificate for Master of Engineering (MEng) Students
Engineering practice today demands a breadth of skills: not only technical, but also an understanding of leadership, finance and business, management, entrepreneurship and innovation. Engineers often appreciate the importance of such skills only after they join the workforce.
The ELITE Certificate offers University of Toronto MEng students a broad range of courses in these topics. The first of its kind in Canada, the ELITE Certificate is targeted at engineers seeking to develop a more well-rounded skill set. To earn the ELITE certificate, MEng students must complete at least four of the courses listed below. The Certificate can be integrated into MEng programs offered by any of six departments in the Faculty (Aerospace, Chemical, Civil, Electrical & Computer, Mechanical & Industrial, and Materials Science).
As best we can, ELITE courses are scheduled with working professionals in mind. We offer a mix of daytime, evening and Saturday morning courses in each of the fall, winter, and summer sessions. The format of the courses varies: some are taught once a week for 12 weeks. A few are taught online. Others, especially in the summer, are taught on a 2-week intensive basis.
The following table lists the ELITE course schedule for the coming year, as we know it today, and is subject to change. Students are encouraged to check regularly for updated information.
Please note: Enrolment in some courses is limited. 
Click any course title to access a course description and syllabus.
Job Postings
Sessional Lecturer: APS1020H International Business for Engineers
ELITE Course Schedule
LEADERSHIP
Course Description
*Click course title for syllabus link
Admin Info (Summer 2015)
Next Session Details
Summer 2015
Fall 2015
Winter 2016

APS1010H: Cognitive and Psychological Foundations of Effective Leadership

APS1010H Syllabus

|

Robin Sacks

This course investigates the cognitive and psychological foundations of effective leadership. Students will explore current theories driving effective leadership practice including models of leadership, neurophysiological correlates of leadership and psychodynamic approaches to leadership. Students will learn and apply skills including mental modeling, decision-making, teamwork and self-evaluation techniques. This course is aimed at helping engineering students to gain practical skills that will enhance their impact as leaders throughout their careers.

APS1011H: Concepts and Application of Authentic Leadership

APS1011H Syllabus

|

Nick Evans and Wayne Stark

This course will outline and apply the core elements of authentic leadership. Self-leadership concepts and frameworks will be presented relative to value systems, life experiences, and gifts and abilities. These concepts will be applied to the identification and understanding of preferred approaches to working and leading, and extended to the creation of environments and dynamics in which individuals are most effective. Interpersonal leadership skills relating to providing feedback, and working in teams will be described and applied to coaching others. The final section of the course outlines will focus on strategies for building and articulating change. These strategies are applied to the translation of authentic leadership, and the ability to work with others, into strategic efforts that are both meaningful to an individual, and valuable to others.

APS1026H: Positive Psychology for Engineers

APS1026H Syllabus

|

Robin Sacks

Many disciplines have explored happiness – philosophy, anthropology, psychology, sociology, neurobiology, film, art and literature – to name a few. Why not engineering? During the first part of the course we will play catch-up, examining the scholarly and creative ways that people have attempted to understand what makes for a happy life. Then we turn our attention to our own domain-expertise, applying engineering concepts like "balance", "flow", "amplitude", "dynamic equilibrium", "momentum" and others to explore the ways that your technical knowledge can contribute to a deep understanding of happiness. This course is designed to challenge you academically as we analyze texts from a variety of disciplines, but it is also designed to challenge you personally to explore happiness as it relates to yourself, your own personal development and your success and fulfillment as an engineer.

APS1027H: Engineering Presentations

APS1027H Syllabus

|

Doug Reeve 

Communication skill can be a critical success factor in engineering. Engineering know-how is given added power when communicated with clarity and simplicity in presentations that are thoughtfully planned and effectively executed. In this course, each student will make a large number of short presentations to sharpen their skills and increase their confidence. Students will grapple with capturing the essence of complex subjects and expressing it through key words, data and images. Students will be able to develop a wide range of skills: visual representation of data, systems and mechanisms; structuring and sequencing a talk; managing the tools, equipment and physical and psychological aspects of presentations; delivering speeches with vivid voice and body language; and finally, skills in connecting with an audience and achieving the desired impact.

APS1501H: Leadership and Leading in Groups and Organizations

APS1501H Syllabus

|

David Colcleugh

This course will examine leadership in relation to technology and the engineering profession. Topics will include: leadership theories, historic and current leaders, ethical leadership, teaming and networking, productivity and innovation, thinking frameworks, business leadership, and influencing people. Through this course students will explore their own leadership abilities and develop or strengthen their competencies in areas such as managing conflict, team dynamics, running effective meetings, developing others, and creation of vision and mission statements. The course will be delivered through lectures, workshops, readings, and guest speakers.

APS1019H: Leadership in Project Management

APS1019H Syllabus | Haig Baronikian Project management involves both leading people and managing resources to achieve the intended project outcomes and benefits. Leadership is often the difference between project success and failure. The objective of this course is to equip you with the concepts, tools and techniques for effective leadership within a project context. It is also intended to build self-knowledge regarding leadership styles and to provide for opportunities for practice. The course begins with the organizational setting for projects, proceeds through aspects of leading and working with teams, covers the important topic of ethical leadership, and closes with the stakeholder, communication and change management components of leading projects in organizations.

APS1029H The Science of Emotional Intelligence and its Application to Leadership

APS1029 Syllabus  | Daniel Cushing A growing body of social science research offers clear evidence that emotional intelligence (EQ) plays a crucial role in leadership effectiveness. We know that the most successful managers are able to motivate and achieve best performances through the ability to understand others, and the key to this is to first understand yourself. In this course, you will complete the most scientifically validated EQ assessment available, The Emotional Quotient Inventory (EQ-i) and receive a detailed report that identifies your leadership strengths and targets areas for development. You will acquire an enhanced level of self-knowledge and a deeper awareness of your impact on others. This will form the basis of a personal development plan that will help you improve your leadership effectiveness.In this course we will also examine evidence-based research that links leadership effectiveness to authenticity and mindfulness, both of which can be enhanced through mindfulness training programs. Simply defined, mindfulness is the awareness of one's mental processes and the understanding of how one's mind works. Using case studies, we will discover why companies such as Carlsberg, Google, Sony and General Electric have trained hundreds of employees in mindfulness.

APS1030H Engineering Careers  – Theories & Strategies to Manage your Career for the Future

APS1030H Syllabus | Mark Franklin 21st century career management skills and knowledge are critical success factors for engineers, to develop their own careers for the future, and as leaders and project managers, to help develop others' careers. Especially in engineering where career engagement influences innovation and productivity, talent management is arguably the most important learning to bridge the gap between an engineering education and an engineer's ability to apply their learning in the real world.In this course, students will learn about contemporary theories and issues in career development and talent management so they can apply their knowledge and skills, to benefit their own career wellbeing, their teams, organizations, and society. Students will learn an evidence-based framework for career clarification and exploration. Using this framework, students gain talent management skills, increase hope and confidence, expand their network and use practical tools. In an increasingly volatile, uncertain, complex, ambiguous (VUCA) world of work, students will consider career paths, hear and tell career stories, and understand talent management in the broader scope of careers in organizations and self-employment, and related issues of mobility, professionalization, dual careers, and more.

Section Code: F
Drop Date: May 28
Summer 2015
Mondays and Thursdays
May 11 – June 18
4 – 6pm
*exception May 25 & May 28 will be at 6 – 9pm*
Mondays: BA2195
Thursdays: BA2139
x
ENTREPRENEURSHIP AND INNOVATION
Course Description
*Click course title for syllabus link
Admin Info (Summer 2015)
Next Session Details
Summer 2015
Fall 2015
Winter 2016

APS1012H: Management of Innovation in Engineering

APS1012H Syllabus 

|

Stephen Armstrong

The course will provide students with the core concepts of innovation including; strategic thinking, transformational change management, innovative enterprise design & development, and sustaining a culture of innovation. This seminar style course will equip students with the knowledge and the skills to manage innovation at strategic and operational levels. The management of innovation is interdisciplinary and multi-functional, requiring the international and alignment of market forces, technological systems and organizational change to improve the competitiveness and effectiveness of organizations and society. We shall argue that the process of innovation management is essentially generic, although organization, technological and market specific factors will constrain choices and actions. This course will incorporate both academic readings to provide the broad theory of innovation but most of the readings and discussion will be based on the instructors many years of hands on practical experience in innovation in a variety of industry sectors.

Section Code: F
Drop Date: June 5
Summer 2015
2 week intensive
June 1 – 5,
June 15 – 19
9am – 12noon SF2202
x

APS1013H: Applying Innovation in Engineering

APS1013H Syllabus

|

Stephen Armstrong

Applying Innovation will teach students the application of the tools and techniques of innovation management including; strategic and systems thinking, business process management, creativity and problem solving, solution design & implementation, effective organizational teamwork and project management. This seminar style course aims to equip students with the knowledge and skills to apply the tools of creativity and innovation to solve a real world technological business problem. Applying innovation will enable students in a team approach to actually use the tools in the class and on an industrial project either at their employer (preferably) or an external enterprise. This course will also incorporate both academic scholarly papers that will build on the readings in the Management of Innovation APS1012 course. In addition the instructor will provide coaching based on many years of hands on practical experience solving technological problems in a variety of industry sectors. Though not mandatory it would be ideal if students have completed the course APS1012 – Management of Innovation that provides students with a conceptual understanding of the broad field of strategic innovation.

x

APS1015H: Social Entrepreneurship

APS1015H Syllabus

|

Norm Tasevski

This course is designed for engineering students interested in starting a business venture that advances social and/or environmental good. The course provides students with as real a "social entrepreneurship" experience as is possible within a course setting – students will, independently or in groups, construct a Business Model for their entrepreneurial idea, and will pitch their model to a panel of Angel investors. Most lectures will run workshop-style: industry experts (in social marketing, social finance, HR, law and other fields), along with real social entrepreneurs, will work one-on-one with students to help refine their business models in preparation for the investment pitch. Other lectures, along with course readings, will focus on understanding the field of social entrepreneurship, with a particular emphasis on topics relevant to engineering such as clean tech commercialization and the growing field of "impact investing"

Section Code: S Drop Date: July 10
Summer 2015
2 week intensive
July 6 – 17
9am – 12noon
BAB024
x

APS1023H: New Product Innovation

APS1023H Syllabus

|

Amir Rahim

This course examines technical and organizational aspects of managing new products and process innovations. Topics include human creativity and problem solving, product design and development, product feasibility assessments, requirements engineering, managing research and development, project management, team communication, technology implementation, and innovation strategy.

Section Code: Y Drop Date: June 11
Summer 2015
Thursdays May 7 – July 23
6 – 8pm
BA1240
*exception May 7 location is BA1220*
x

APS1088H: Entrepreneurship and Business for Engineers

APS1088H Syllabus

|

Joseph C. Paradi

This course is intended to give engineering graduate students an understanding of how business enterprises are formed and operated and to introduce the skills needed to take an invention from the laboratory into a business enterprise. Topics covered include how to launch a new firm, its technical, economic, legal, human resources, marketing and sales, and financial aspects together with case histories from industry to illustrate the topics. The innovation process and intellectual property (IP) aspects of research results are woven into the course content. Visitors from industry will be joining some lectures. The session project is the preparation of a complete business plan by each student, based on an innovation from their department (suggested by the Department Chair). The course has three hours of lectures and a tutorial, which will be used to bring in real-life entrepreneurs as visitors. There will be real activities from smaller projects, including a brief biography of a real entrepreneur to the major deliverable – The Business Plan.
FINANCE AND MANAGEMENT
Course Description
*Click course title for syllabus link
Admin Info (Summer 2015)
Next Session Details
Summer 2015
Fall 2015
Winter 2016

APS1001H: Project Management

APS1001H Syllabus

|

Keith Farndale

Project management has evolved from being an accidental job title into being a chosen profession with career paths and a body of knowledge. This course covers most of the knowledge areas of the Project Management Institute: integration, scope, cost, time, risk, human resources, and communications management. We take a practical, applied approach, with the "PMBOK Guide" textbook, an on-line simulation, and a term paper on "lessons learned" from an actual project.

Section Code: F
Drop Date: May 17
Summer  2015
May 2-3, May 16-17, May 30-31, June 13-14
9am – 4pm
BA2135
x

APS1014H: Advanced Project Management

APS1014H Syllabus

|

Keith Farndale

Project management itself is not itself an advanced discipline. It can be seen as simply a tool box of processes and tools which is easy to talk about and to learn in theory. What makes our management of projects more advanced is our effective application of those processes and tools to actual projects. This course attempts to do so as much as can be done in a classroom. There will be a case study to read and prepare for each week. There will be experienced guest speakers to take up those case studies and to discuss project management in their application areas.Prerequisite: APS1001H, and one year work experience.Enrolment is subject to instructor approval. To apply, please send Keith Farndale an email (

farndale@procept.com

) with your resume/CV, that describes your work experience.

APS1004H: Human Resources Management: An Engineering Perspective

APS1004H Syllabus

|

Tom Stephenson

This course analyzes the relationship between management and workers in an engineering (including construction and manufacturing) environment. The course takes a holistic and strategic view of how industrial relations affect the business environment. Students will study industrial relations from the context of engineering-related industries, economics, sociology, and psychology. Students will develop an historical appreciation and perspective of the evolution and development of labour relations through concepts presented by figures such as Adam Smith, Fredrick Taylor, Charles Deming, and J.M. Juran. The goal of the course is to provide a general manager with a thorough understanding of how they can develop a competitive advantage for their organization through effective and thoughtful human resource management practices. In the context of how they relate to engineering and industrial relations, the course topics include: organizational behaviour including methods of motivation, scientific management, quality control, employment and economics, employment as a social relation, unions and other forms of employee representation, internal labour markets, strategic planning and the formulation of human resource strategy, practices and policies.

Section Code: F
Drop Date: May 22
Summer 2015
2 week intensive
May 18 – 29
9am – 12noon
GB220
x

APS1016H: Financial Management for Engineers

APS1016H Syllabus

|

Babu Gajaria

The students will be exposed to classical equity valuation methods; such as discounted cash flow analysis, net asset value, fundamental analysis and relative value analysis, using measures such as P/E multiples and P/Cash flow multiples. The students will be introduced to the principles of bond and stock valuations with a special emphasis on its relation to the cost of capital. The course will take an in depth view of capital budgeting, capital investment decisions and project analysis and evaluations. It will introduce students to the concept risk and return in equity markets. The students will get hands on experience in calculating cost of capital and hence the appropriate discount rate to use in valuations. Theory of optimal capital structure and financial leverage will be discussed in addition to economic value added principles. The relevance of dividends and dividend policy will be debated in class. The concept of "does dividend policy matter" will be subject of a vigorous debate. Finally the topic of mergers and acquisitions will be covered in depth, with particular reference to recent mergers of Canadian companies.

Section Code: Y
Drop Date: June 19
Summer 2015 Tuesdays
May 5 – Aug 4
4pm – 6pm
BA1200
x

APS1020H: International Business for Engineers

APS1020H Syllabus

|

Eduardo Fernandez

Students will learn the basic concepts to be considered when growing businesses via entering into foreign markets, and internationalizing entrepreneurial companies. The course is an introduction to global entrepreneurship; managing global strategy; diversifying, acquiring, and restructuring across borders; governing the corporation around the globe; making alliances and acquisitions work; understanding how institutions and resources affect the liability of foreigners; and managing corporate social responsibility within a global content. There will be example cases of how companies throughout the world, including Brazil, China and India have expanded globally. For a better understanding of the international arena while internationalizing entrepreneurial companies, there will also be a brief review of some recent global developments, including the current impact of the 2009 global economic crisis.

Section Code: F
Drop Date: June 26
Summer 2015
2 week intensive
Week 1:
Monday-Friday
Week 2:
Monday-Saturday
June 22 – July 4
9am – 12noon
BA1220
x

APS502H1: Financial Engineering

APS 1002 (APS502H1) Syllabus

|

Roy Kwon

This course will focus on capital budgeting, financial optimization, and project evaluation models and their solution techniques. In particular, linear, non-linear, and integer programming models and their solutions techniques will be studied. The course will give engineering students a background in modern capital budgeting and financial techniques that are relevant in practical engineering and commercial settings.

APS1022H: Financial Engineering II

APS 1022H Syllabus

|

Roy H. Kwon, C.G. Lee

The course presents two important topics in financial engineering: portfolio optimization and derivative pricing. These two topics are explored by the application of a number of mathematical tools, including linear programming, nonlinear programming, statistical analysis, and the theory of stochastic calculus.

Section Code: F
Drop Date: May 22
Summer 2015
2 week intensive
May 18 – 29
1pm – 4pm
BA2185
x

APS1005H: Operations Research for Engineering Management

APS1005H Syllabus

|

Daniel Frances

This course introduces optimization techniques applicable in solving various engineering programs. These techniques are widely used in engineering design, optimal control, production planning, reliability engineering, and operations management. The contents of this course can be classified into two major categories: modeling techniques and optimization algorithms. Topics include linear programming, sensitivity analysis, nonlinear programming, dynamic programming, decision making under uncertainty, new developments in optimization techniques. The course will also examine several case studies to gain understanding of real applications of optimization techniques.

Section Code: S
Drop Date: August 7
Summer 2015
2 week intensive
August 3 – 14
9am – 5pm
Location TBD
x

APS1017H: Supply Chain Management and Logistics

APS1017H Syllabus

|

C.G. Lee

This course is to provide students with a framework to design and control supply chain systems. To achieve the goal, the course will cover key modules in supply chain. The students will be exposed to topics such as: inventory theories, transportation, postponement strategies, supply chain dynamics, value of information, supply chain flexibility, and environmental issues. We will focus on the analytical decision support tools (both models and applications), as well as on the organizational models that successfully allow companies to develop, implement and sustain supplier management and collaborative strategies.

Section Code: F
Drop Date: May 8
Summer 2015
2 week intensive
May 4 – 15
12noon – 3pm
GB220
x

APS1028H: Operations and Production Management for Manufacturing and Services

APS1028H Syllabus

|

Stephen Armstrong

Operations Management is the systematic approach and control of the processes that transform inputs (e.g. human resources, facilities, materials, processes, enterprise management information systems, etc.) into finished goods and services. The operation function is one of the important cores of a business, that helps an organization in efficiently achieve missions such as increasing productivity and quality. This course will deal with the role of operations management in a total organization, and introduce classic and up-to-date tools and concepts used to support managerial decisions.

x

APS1009: Natural Resources Management

APS1009H Syllabus

|

Eduardo Fernandez

This course aims to offer graduate engineering students a unique view of issues related to the management of natural resource enterprises, and the required knowledge to identify and develop sustainable solutions to the interdisciplinary challenges related to the management of natural resources. The course also considers the management of public enterprises that are in charge of planning and developing national resources, not only in Canada, but also internationally. This course will help students develop the necessary capabilities required of engineers working in natural resources management and natural resources enterprises, whether public or private, in Canada and internationally. The course utilizes lectures and real case analyses, and requires students to write and present a final project report.
ENGINEERING AND SOCIETY
Course Description
*Click course title for syllabus link
Admin Info (Summer 2015)
Next Session Details
Summer 2015
Fall 2015
Winter 2016

APS1018H: History and Philosophy of Engineering

APS1018H Syllabus

|

Stephen Armstrong

This course has been designed for the reflective engineer possibly with experience in the workplace. Designed by an engineer for engineers, technologists, applied scientists and engineering executives, it will help practitioners reflect on their role in society and understand how that role has been shaped and is constantly changing. Most of the world's leading employers depend on engineers, technologists, and applied scientists to design new technological systems, products and services and effectively operate and sustains these systems. Human resource leaders are charged with attracting, motivating, developing, and retaining these individuals, as well as partnering with them on large-scale systems change. This course provides insider insight into the way engineers think and feel about the work they do. It begins by studying the history of medieval and modern technology and proceeds to explore the rise of engineering science, the engineering disciplines and 19th century professionalization. And finally we explore how engineering culture, philosophy and identity has been shaped and forged in various countries, and how this impacts the role of the engineer in society.

Section Code: F
Summer 2015 Online course.
Kick off class:
May 4, 20152 – 4pm
HA410
x

APS510H1: Innovative Technologies and Organizations in Global Energy Systems

APS510H1 Syllabus

|

Murray Metcalfe and Henry Vehovec

A broad range of global energy systems are presented including electricity generation, electricity end use, transportation and infrastructure. Discussions are based on two key trends: (a) the increasing ability to deploy technologies and engineering systems globally, and (b) innovative organizations, many driven by entrepreneurship (for profit and social) and entrepreneurial finance techniques. The course considers these types of innovations in the context of developed economies, rapidly developing economies such as India and China, and the developing world. The course will interweave a mix of industry examples and more in-depth case studies. The examples and cases are examined with various engineering, business and environmental/sustainability analysis perspectives.

JMG2020H: Big Data and Global Cities

JMG2020H Syllabus

|

Mark Fox and Enid Slack

As urban populations grow, global cities need to provide basic services (e.g. water, sanitation, public safety, transit) and address the negative externalities associated with rapid growth (e.g. pollution and congestion). And, ultimately, they need to find the fiscal resources to pay for the services. This course will set out a basic political economy framework to understand the problems faced by global cities and show how Big Data can be used to help solve those problems. The course will provide an introduction to the concepts that underlie Big Data – open, unified, linked and grounded data – as well as data analytics (statistics, pattern recognition, and machine learning). Students will work with data to address specific urban problems in global cities.

 
x

APS1031H: Infrastructure Planning

APS1031H Syllabus

|

Alec Hay

This course is a guided exploration of infrastructure planning through a fundamental understanding of first principles and discussion about their application to various aspects of the discipline. This will include strategic planning, cost, finance, risk, resilience, design and the different applications from facilities to utilities, disaster relief and policy development. Guest presentations by recognized Subject Matter Experts round out the practical appreciation with case studies. The course is accessible to undergraduates, while providing an essentially post-graduate perspective. Given the enormity of this field, detailed exploration of any of the lecture topics is not possible. Instead, students will be encouraged to read further into the topics of interest and directed to existing courses that explore the topic in greater detail.

x

APS1024H: Infrastructure Resilience Planning

APS1024H Syllabus

|

APS1024H Reading List 

 |

Alec Hay

Planning for resilience is a fundamental of strategic and operational planning of infrastructure and requires an in-depth understanding of the operation one wishes to make resilient, its context and operating environment. This course teaches resilience planning from first principles, including the development and application of international and Canadian infrastructure resilience and investment policy, demand and dependency management, all-hazards and mitigation strategies and its relationship to Enterprise Risk Management and Business Continuity Planning.

x

APS1025H: Infrastructure Protection

 APS1025H Syllabus

|

APS1025H Reading List  | Alec Hay

A fully integrated protection scheme is necessary to efficiently implement an Infrastructure Resilience Plan to assure operational survival following a catastrophic event. Building on the first principles of security integration and fortifications practice, illustrated with case studies through history, the students explore site security surveys, different tools, mitigation methods and models in common use and the assumptions and technology behind them in order to make informed decisions on how to approach and solve an infrastructure protection problem for the full range of event types. This is then practised in partnership with industry, analysing real security integration issues for real clients, to whom the students will present their protection schemes.

x

APS1003H: Professional Education and Instruction

APS1003H Syllabus

| This course is designed for people with an interest in continuing education and teaching in the engineering workplace. The course content is applicable to the development of courses, training programs, or the development of documentation such as instructions. Basic concepts in adult learning and current research in professional education will be introduced and discussed. Students will be required to develop training and teaching materials. By the end of the course, students should have an understanding of the important ideas that currently inform the practice of professional education and have experience applying these ideas to the development of instructional documents.

Will not be offered in 2014/15

APS1204H: Instructional Design in Engineering Education

APS1204H Syllabus

|

Susan McCahan

This course will provide an introduction to instructional design in engineering education. Relevant educational theory and conceptual frameworks will be introduced from an engineering perspective, along with distinctive aspects of engineering education and epistemology such as design, problem solving, systems thinking, quantification, teamwork, technical communication, innovation, professionalism, and accreditation. As a major course project, students will partner with "clients" from the Faculty of Applied Science & Engineering to complete a curriculum project (e.g. propose an alternate design for a course, curriculum or other educational experience).

APS1034H: Understanding Technological Catastrophes

APS1034H Syllabus

 |

Julian Lebenhaft

 This course introduces the main theoretical approaches of systems thinking, organization structure and crisis management for understanding catastrophic accidents. Highlighting the socio-technical limits to the prevention of severe accidents, it emphasizes the importance of incorporating such insights in engineering design with the aim of reducing the likelihood of disasters.

Section Code: S
Drop Date: July 23
Summer 2015
Mondays and Thursdays
July 6 -August 13
6pm – 9pm
WB219
x
x