Student Life & Services
At U of T Engineering, you'll find a global community of innovators, industry experts and researchers. We are at the forefront of engineering education and research — in the areas we explore, the ways we collaborate beyond traditional disciplines, and the unique opportunities we create for our graduate students.
Throughout your studies, you'll have a number of ways to get involved beyond the classroom and lab — both within U of T Engineering and through University-wide services and offerings. Below is a small sampling: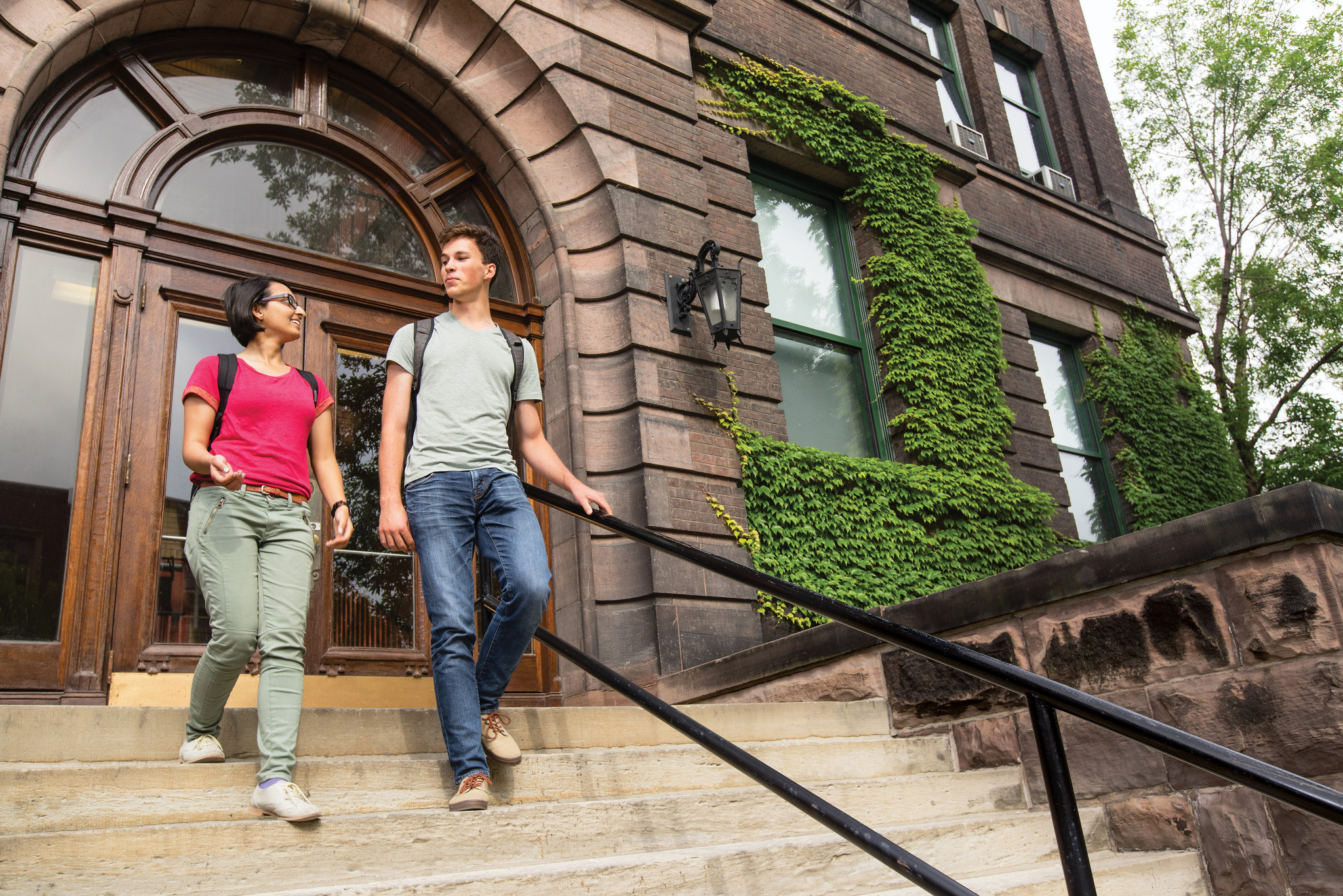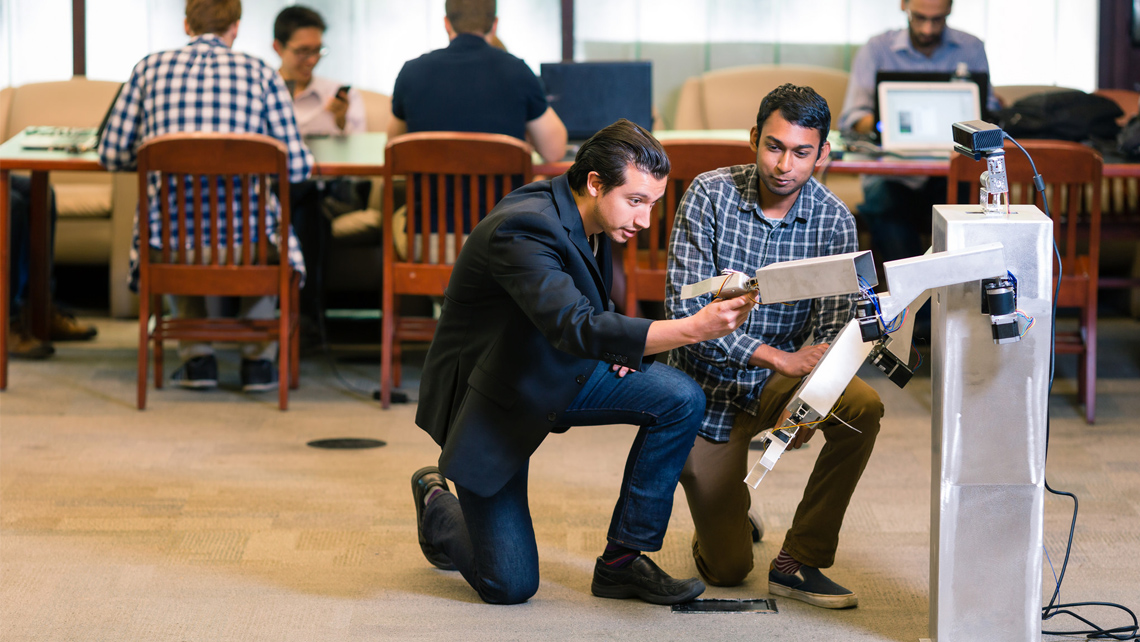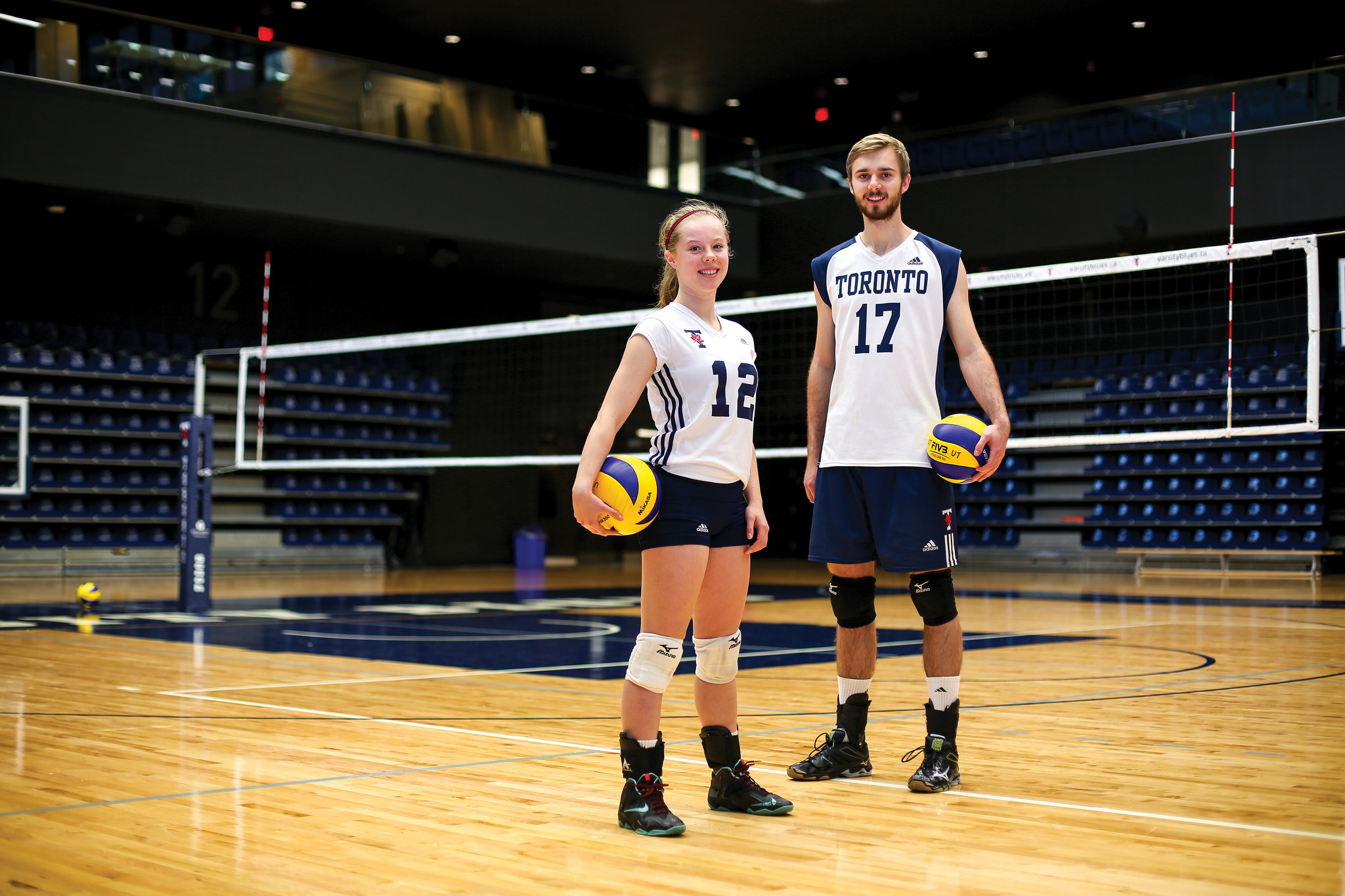 This University-wide group manages the Graduate Student Health and Dental plan and several other benefits for grad students. The union also organizes grad student intramurals, the GSU Pub and Grad Escapes, a series of fun events for U of T grad students to explore and enjoy the City.
Gradlife is your one-stop shop for all resources and activities offered to grad students across U of T. Their newsletter is full of amazing opportunities you won't want to miss.
U of T is home to hundreds of student-led clubs and teams – everything from cultural associations to interest groups.
The Grad Room Lounge is a casual space in which to meet grad students from across U of T. In addition to being a great place to relax or student, they also offer workshops and professional development programming.
The Family Care Office is a U of T-wide service for students, faculty and staff that helps families achieve balance. Learn about daycare options, pregnancy, eldercare and more. Student family housing is also available.
Whether you're coming to Toronto for graduate studies from another country, or interested in international experiences for graduate students, the Centre for International Experience is a great resource.
Engineering Departmental Graduate Associations
Engineering departments within the Faculty have their own graduate student associations that organize everything from intramural sports to social and professional events. When you become a graduate student, you automatically become part of your department's graduate student association.
U of T Engineering's Troost Institute for Leadership Education in Engineering (Troost ILead) offers programming for undergraduate and graduate engineering students, including courses, leadership labs and more. Troost ILead is the first centre of its kind in Canada.
Engineering Entrepreneurship Accelerators
U of T Engineering is home to two entrepreneurship accelerators: The Entrepreneurship Hatchery and Start@UTIAS. They are part of a larger ecosystem of startup incubators across U of T. Both the Hatchery and START@UTIAS provide engineering students with experienced mentorship, engaging programming and access to seed funding to transform business ideas into viable startups. Read about some of U of T Engineering's most recent startups led by current and former graduate students:
Your community extends beyond professors and peers. When you become a U of T Engineering student, you gain access to U of T Engineering CONNECT, an exclusive and rich social network of alumni from around the world. Alumni can offer you mentorship, industry-specific career advice, work opportunities and more.