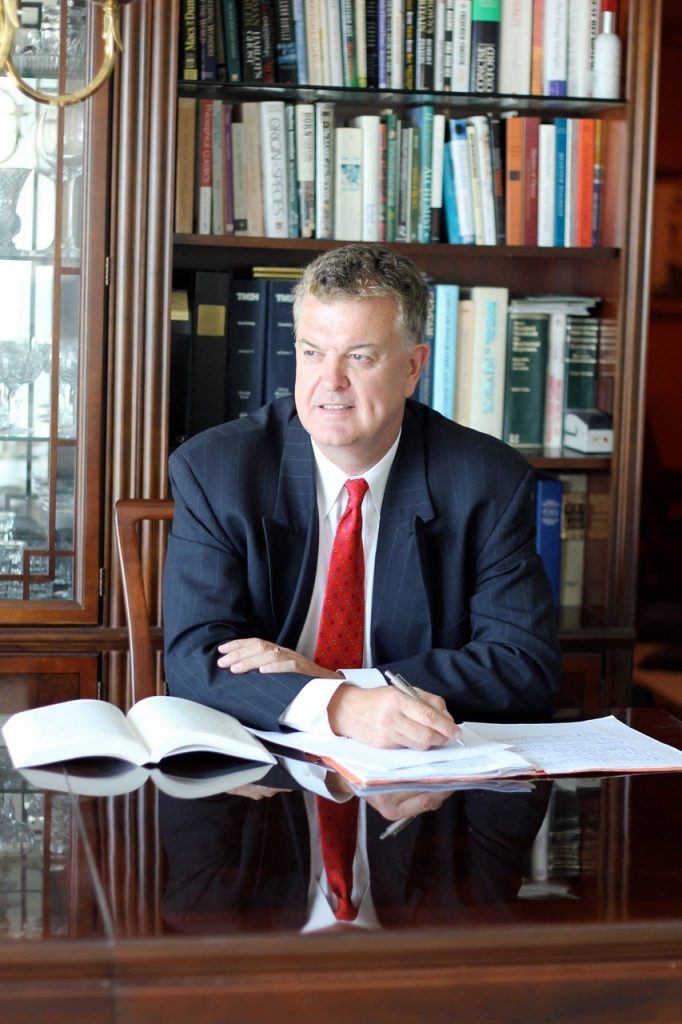 P.Eng, MA, C.Eng, FIMechE, HonDSc, FCGI, FCMC, FRSA
Professor of Innovation in the Faculty of Applied Science and Engineering, and an Adjunct Professor in the department of Mechanical and Industrial Engineering.
University of Toronto, Department of Mechanical and Industrial Engineering,
5 King's College Road
Toronto, Ontario M5S 3G8
Areas of Practice and Research
Management of Innovation, Applying Innovation, Business Transformation and Change Management, Advanced Manufacturing Systems, Engineering and Product Development Management, Strategic Operations and Production Management, Process and Project Management, Strategic and Systems Thinking, Management Consulting, Engineering Education, and History and Philosophy of Engineering
Bio
Stephen Armstrong began teaching at U of T in 2009 as an adjunct lecturer in the MEng ELITE program. He became a Professor of Innovation in 2014. His flagship course "APS1012 Managing Business Innovation and Transformational Change" led to developing a further 6 graduate courses and two undergraduate courses. Armstrong has over 25 years of success in the management consulting industry leading large-scale deep impact business transformation initiatives with an initial pedigree in the tier 1 civil aerospace and military aircraft / defense industries in the USA, Canada and the UK. He spread these management intervention services to other industry sectors including pharma, plastics, food, machinery, automotive, general manufacturing, and entrepreneurial family owned technology based businesses. Included are 23 large-scale enterprise-wide turnaround and strategic change assignments, in technologically complex environments. Armstrong built his C-level leadership capability as an aerospace manufacturing engineer serving a 5 year higher technical apprenticeship in aeronautical engineering at Short Brothers and Harland (Bombardier Aerospace) - Belfast, UK. He progressed from a City and Guilds London Institute technical engineer apprentice to earn the City and Guilds - Imperial College Fellowship (FCGI) in 2005. His initial engineering specialty was the development of manufacturing processes for advanced aerospace composite materials. He earned a BScHons in Mechanical Engineering and qualified as a UK Chartered Mechanical Engineer (IMechE-UK) in 1984, and a European Engineer (Eur-Ing) in 1990. After a 6-year period in operations management specializing in computer-integrated manufacturing he changed career direction and entered the management consulting industry in 1988 with KPMG. Eventually he became principal in charge of the advanced manufacturing system practice in Canada. He founded AMGImanagement.com in 1993, which was initially a management consultancy specializing in engineering, and product development and strategic operations management. The company expanded into the broad area of innovation management and in recent years has focused on education, training, and organizational development. He has served on many professional engineering institutions' boards and councils as trustee, and was appointed visiting professor to the Business Psychology Centre, within in the department of Psychology at the University of Westminster, London, UK in 2012. In 2014 he launched a radio show "Innovation Nation" on CUIT FM 89.5.
Professor Armstrong currently teachers the following courses:
APS1012 Managing Business Innovation and Transformational Change
APS1013 Applying Innovation
APS1018 The Engineer in Society: Ethics, History, Philosophy (formerly History and Philosophy of Engineering)
APS1028 Operations and Production Management for Manufacturing and Services
APS1049 Management Consulting for Engineers
AER1601 Aerospace Engineering and Operations Management
MIE459   Organization Design
MIE463   Integrated System Design