If you're passionate about research and are considering a master's or doctoral degree in engineering research, you won't want to miss Graduate Research Days 2020 on February 20-22, 2020. GRD2020 is your opportunity to get a first-hand look at what U of T Engineering can offer you as a graduate student. Apply today for an expenses-paid trip to Toronto for this exclusive opportunity to meet our world-renowned faculty, alumni, students and admissions staff.
FAQs
Who should apply to attend GRD2020?
This three-day event is for top Canadian applicants to U of T Engineering's MASc and PhD programs.
The University of Toronto and University of Toronto Engineering is committed to increasing diversity among our community members. Excellence flourishes in an environment that embraces the broadest range of people.
Why should I attend GRD2020?
There is a lot to consider when it comes to graduate school, from research interests and community to support and career-development opportunities. Graduate Research Days 2019 is a wonderful way to have all your questions addressed about what Canada's top engineering school can offer. After spending a few days in Toronto with current students and potential supervisors, you'll leave with a better understanding of how U of T Engineering can support you in your journey.
What will I experience at GRD2020?
Meetings with potential supervisors based on your research interests
Poster sessions featuring current research
Tours of U of T Engineering's learning and research spaces
Networking and social events with other attendees, current students, faculty and staff
How do I apply to attend GRD2020?
Follow the links below to your department of choice to complete an application form for this event. You may apply to attend GRD through one department. The application deadline for GRD varies between departments (early January 2020); please refer to the website of your department of choice for details.
What students said about Graduate Research Days:
"During Graduate Research Days, I met inspiring professors and learned about many interesting student projects. I also enjoyed meeting students from other universities at the Welcome Pub Night and dinner events. I felt very welcome at U of T and got a real sense for the community. The University works hard to build a collaborative environment that nurtures curiosity and encourages innovation, which is one of the reasons I ultimately accepted my offer to study at U of T."
– Sean Oh, MASc candidate in materials science and engineering
---
"As an out of province student, Graduate Recruitment Days allowed me to see how beautiful U of T is, how impressive the facilities are, and meet prospective supervisors in person. It allowed me to make a personal connection with my supervisors and the lab, which go beyond the connections made through skype or phone calls, helping me to truly see myself at the University of Toronto."
– Philippa Gosine, MASc candidate in biomedical engineering
---
"Attending this event solidified my decision to come to U of T, thanks to some life advice from Professor Jamieson and the enthusiasm of Professor Sun, with whom I now work. I did my undergraduate degree at UBC, so the event was also a great way to explore Toronto. Given my research is in applications of mechanical engineering technology in biology, I really liked how close U of T is to all the major hospitals — making it easy to collaborate with biological researchers."
– Devin Luu, MASc candidate in mechanical engineering
Where will Canada's #1 engineering school take you?
Our alumni and current students are the best testament to the value of a U of T Engineering graduate degree. Whether you're interested in a career as a leader in an engineering firm, the CEO of your own company, a researcher advancing their field, a world-class educator or an aspiring astronaut, graduate study can lead to innumerable opportunities across all sectors and environments.
Explore the profiles below to learn more about how current and former U of T Engineering grad students have leveraged their degrees to create rich and diverse careers:
Michael Helander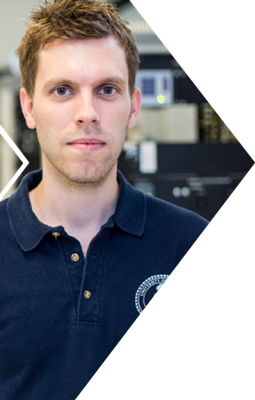 Michael completed his PhD in materials science and engineering at U of T. He is now President and CEO of OTI Lumionics, a company he co-founded by leveraging his breakthrough research on Organic LEDs (OLEDs). Their first consumer product, the aerelight™, is already revolutionizing the lighting industry.
Read more about Michael and OTI Lumionics:
Natalie Panek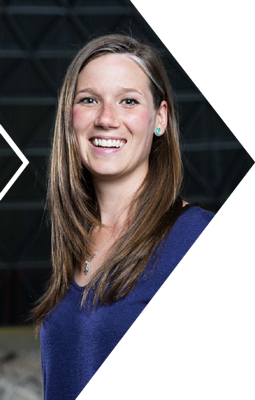 Natalie completed her MASc in aerospace engineering at U of T. She is now a Mission Systems Engineer with MDA's Robotics and Automation division, helping to develop the next generation of technologies to support Canadian and international space missions. Named one of Forbes' 30 Under 30 in 2015, she is also an aspiring astronaut and an advocate for women in technology.
Read more about Natalie:
Lian Leng
Lian completed her MASc and PhD in mechanical engineering at U of T. Her thesis work made headlines across Canada when she developed a 3D printer that generates sheets of skin grown from a patient's own skin cells. The device won the James Dyson Award for Canada and a Grand Challenges Canada grant.
Links to articles from across Canada on Lian's research:
Nika Shakiba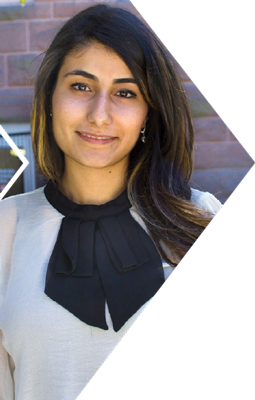 Nika is a biomedical engineering PhD candidate at U of T and a 2012 Vanier scholar. Working with Professor Peter Zandstra, her research focuses on the mechanisms underlying somatic cell reprogramming and the generation of induced pluripotent stem cells, which can give rise to any cell type in the body. Nika's research brings us one step closer to a self-healing world.
When Nika's not in the lab, she's inspiring young minds as a mentor and instructor in science and engineering outreach programs, such as U of T Engineering's very own DEEP Summer Academy for high school students from around the world.
For more on Nika and the Zandstra Lab:
Justin Boutilier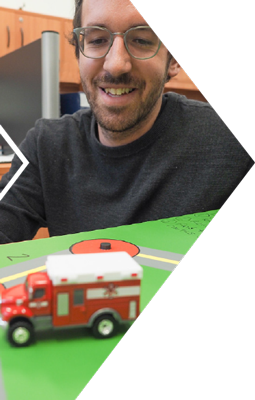 Justin Boutilier is an industrial engineering PhD candidate at U of T. With funding from Grand Challenges Canada, Justin and his team — led by Professor Timothy Chan — are developing optimization models that use GPS data from cell phones and emergency sites to determine where to station and route ambulances in developing urban centres. The model is being used to direct ambulances more effectively in Dhaka, Bangladesh, cutting response times significantly and saving lives.
As a former Varsity basketball player in his undergraduate years, Justin is also interested in sports-related research. He'd like to combine physiological data from new technologies with traditional statistics to predict injuries, aid in rehabilitation and training, and learn just what can influence winning.
Beverly Bradley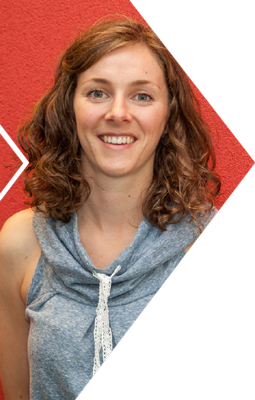 Beverly is a chemical engineering PhD candidate at U of T's Centre for Global Engineering. She is evaluating and modeling sustainable technology options to provide low-income countries with a more reliable and cost-effective supply of medical oxygen. Oxygen is crucial, among other things, for treating pneumonia — the leading cause of death among children under age 5. Beverly's work contributes to a global cause that can save millions of lives worldwide.
Learn more about Beverly:
Michael Gray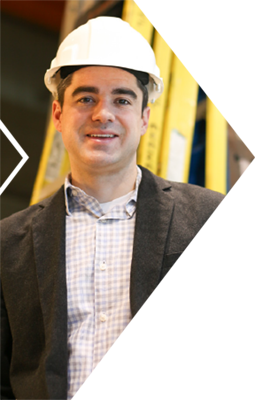 Michael Gray completed his PhD in civil engineering at U of T. He leveraged his graduate research to co-found Cast Connex, a company that designs steel castings that strengthen new and old buildings for earthquake resistance.
The company is setting new standards for design and safety around the world. In 2013, Cast Connex donated 170 of its earthquake-resistant connectors to the reconstruction of École Lakay in Haiti after a devastating earthquake.
Learn more about Michael and Cast Connex: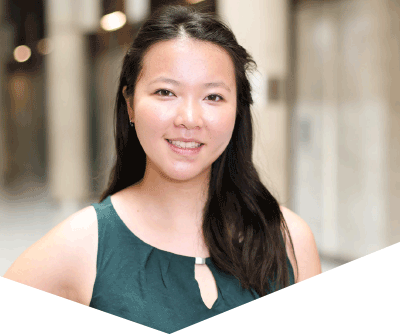 "Attending Graduate Research Days played an essential part in making my decision for graduate studies. I made one-on-one connections with current students and professors — including the researchers I was most interested in working with. By visiting the department, I found a potential niche that aligned perfectly with my interests and goals."
– Rachel Kwan, MASc candidate in chemical engineering
Did you know?
U of T Engineering consistently ranks as the top Engineering school in Canada in all four major international rankings
U of T Engineering attracted $81.6 million in total research funding in 2014
U of T receives the largest share of NSERC funding for engineering research in Canada
More than 300 industrial partners collaborate with U of T Engineering researchers
Upon graduating from U of T Engineering, you'll join an alumni network of more than 45,000 worldwide
The U of T Engineering community consists of nearly 1,500 research-focused graduate students
The newly opened Myhal Centre for Engineering Innovation & Entrepreneurship will provide a myriad of academic and entrepreneurial opportunities to graduate students, including support to translate cutting-edge research into viable entrepreneurial ventures