OPTIONS = Opportunities for PhDs: Transitions, Industry Options, Networking, and Skills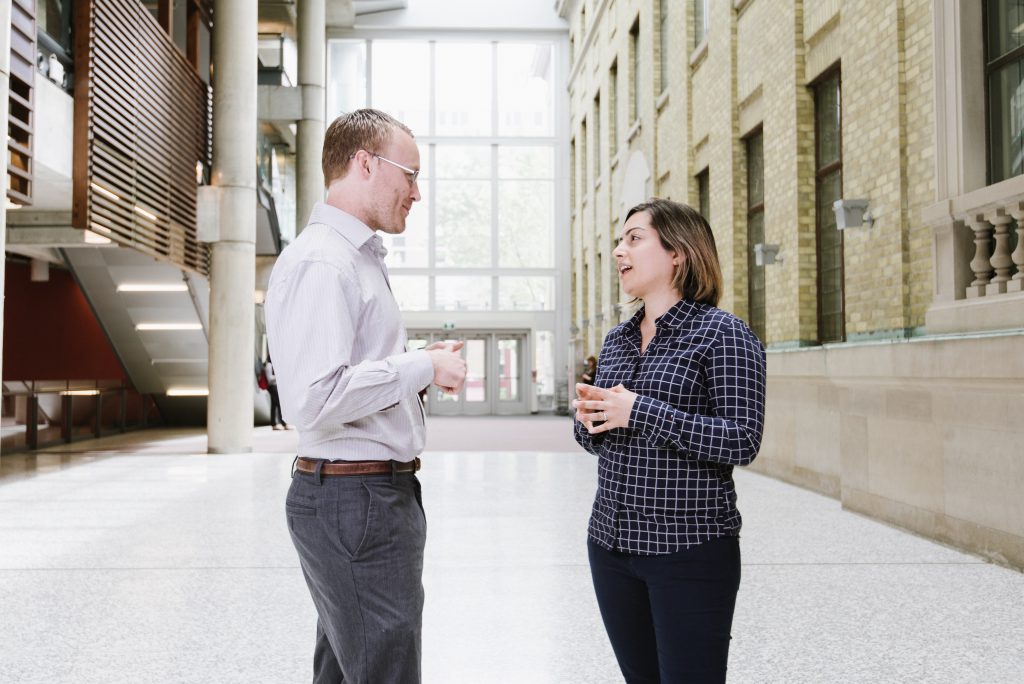 The OPTIONS Program is an initiative to support PhD students and post-doctoral fellows in exploring diverse career options.
Cohort Program
Take a deep dive into career management with an eleven-week, non-credit program facilitated by faculty and professional development experts. This program allows you to:
Reflect on your strengths, desires, interests, and personal qualities to formulate a career exploration plan.
Practice communicating your skills and experiences using job application strategies.
Learn about networking tools and labour market resources to identify and clarify career aspirations.
The OPTIONS Program is open to PhD students (who have completed qualifying and/or comprehensive exams) and post-doctoral fellows who want to develop their personal/professional skills and explore career options. Involvement in the program requires participants actively engage in discussions and support their peer's career preparation. Participants who complete the program will receive a certificate of completion and four GPS Credits (learn more about SGS's Graduate Professional Skills Program here).
Apply to Join OPTIONS!

The next cohort of OPTIONS will be in Fall 2019 (check back in late August for more details).
What U of T Engineering graduate students have said about the program
"The OPTIONS Program provided me with a how-to guide on exploring next steps. I am more confident in reaching out to individuals in different positions to learn about their career paths. I left the program with a better understanding and ability to market my skills and strengths gained throughout my education." (PhD, IBBME)
"The OPTIONS Program helped me understand my skills from childhood to adulthood by realizing common patterns. It aided me to widen my career possibilities as opposed to the classic 'industry vs academia' approach after PhD." (PhD, ECE)
"I was in the middle of my career exploration when I joined The Options Program. For me the program highlighted the possibilities outside of the more "well traveled" career paths and I felt empowered to explore these. Through the program I was able to recognize all my skills and how these are of great value for my chosen direction in life." (Post-doctoral Fellow, UTIAS)
Complementary Events
In addition to the eleven-week program, there will be complementary events throughout the year open to all PhD students and post-doctoral fellows. These events provide an introduction to the school-to-work transition and skills critical to the success of a professional.
| Event | Day | Time | Location | Registration |
| --- | --- | --- | --- | --- |
| Stand Out From the Crowd! How to Differentiate Your Personal Brand | Mon Jan 14 | 5:00 - 7:00 pm | GB202 | |
| Mini Workshop: Search Inside Yourself | Fri Jan 18 | 9:00 - 4:00 pm | MY570 | |
| Living Library: A different kind of networking experience! | Mon Feb 25 | 6:00 - 8:00 pm | Myhal 5th Floor Atrium | |
| Designing a Resume | Wed Apr 17 | 12:00 - 1:00 pm | GB221 | |
| Trip to MDA Corporation | Thurs May 2 | 9:00 -12:00 pm | MDA Corporation | |
| OPTIONS for Managing Conflict at U of T and Beyond | Mon July 8 | 12:00 - 1:30 pm | GB202 | |
OPTIONS for Managing Conflict at U of T and Beyond

Mon July 8 | 12:00 - 1:30 pm | GB202
Join Hifza and Tony, G2G Peer Advisors from the Graduate Conflict Resolution Centre (GradCRC) for an interactive session on ways to more effectively manage conflict in the workplace – on or off campus. We will discuss strategies for effective communication and help you to identify interests and positions through real-life examples.
In advance of the workshop you are invited to email GradCRC at gradcrc@utoronto.ca with any live issue or challenging situation that you may have weighing on your mind. They will try to address your issue anonymously in the workshop – please do not include names or identifying details.
Contact Information
Teresa Didiano
Special Programs Coordinator, Troost ILead
Email: t.didiano@utoronto.ca