Have a conversation. Find direction. Set goals. Take action.
Grad PACS is an initiative to support PhD, MASc and MEng students to identify career pathways to launch their career planning early in their degree.
Grad PACS can help you
Develop awareness of transferable skills and knowledge relevant to your career aspirations
Generate an actionable, career exploration plan
Refer you to resources on-campus to support your career exploration plan
Grad PACS uses
Career management tools that provide a structure to reflect on your past experiences and organize your thoughts to develop a career exploration plan to move you forward with clarity and confidence. These tools cost money, however, we are providing them free of charge.
Tool
Outcome
Format
Time Commitment
Register
Who You Are Matters! Game for Career and Life Clarification
Participate in an interactive game to clarify your strengths, personal qualities, and desires. Generate specific possibilities for your future and receive feedback to take inspired action to answer your important 'what next?' questions.
In-person

Groups of 4
90 min
Register Now
Self-directed Narrative Assessment
Use a simple and engaging online tool to reflect on and organize your experiences and thoughts. Generate an actionable, career exploration plan to investigate 3 possible options.
Online

Self-directed
60 min
Register for an access code
*must complete Who You Are Matters! first*
Follow-up Self-directed Narrative Assessment Conversation
Meet with a Guide to accelerate your career exploration plan. Clarify possibilities, set goals, and discover resources to support you in making well-informed career and life choices.
In-person

1-on-1 conversation
30 min
Register Now
*must complete Who You Are Matters! and Self-directed Narrative Assessment first*
* These tools are also used in The OPTIONS Program. Learn more about OPTIONS here: uoft.me/optionsprogram
Have questions about graduate school? Not sure where to find help. Visit our Guides during their office hours for a 20-30 min peer-to-peer conversation to discuss resources to help you achieve your goals.

What U of T Engineering graduate students have said about the tools
"Who You Are Matters! was my first foray into career exploration guided by my wants and needs instead of what I thought was expected of me. The game creates deep, meaningful conversation about the aspects of a career that are most important to you, even at a table full of strangers. Through this game I identified exciting new avenues to explore and made a valuable connection through a fellow player to a career I had not previously considered." (PhD, IBBME)
"The Self-directed Narrative Assessment helped me discover my deeper and more insightful personal qualities and values. I was able to learn through past experiences that the most important things in a career are not necessarily the technical aspects. The tool forced me to develop goals and actionable tasks, such as having five informational interviews within a month with individuals in careers of interest to me. This fueled my confidence during my career exploration." (PhD, CivMin)
"The Self-directed Narrative Assessment is an iterative process of self-exploration that allowed me to dig deep into my core values, interests and skills, and helped me define my professional narrative. It provides an actionable road map for pursuing opportunities and making sure you follow up on them. I showed the tool to my peers for feedback and they helped me identify 'skill blind spots'; skills that I have but I was not aware of their value." (PhD, ChemE)
Grad PACS Guides
The tools are facilitated by Grad PACS Guides: engineering PhD students who have been trained in using the tools, effective conversation practices, and on-campus resources. The Guides do just that – they "guide" you in using the tools and direct you to resources to support your career exploration. They do not provide solutions.

Darya Amirmaleki: PhD, MIE, 4th year
I am a PhD student in MIE. My research focuses on nanomechanical behavior of thin films materials for battery applications. I enjoy being part of the friendly, dynamic graduate community at U of T, and have been involved with AMIGAS (VP social, VP academic, CUPE Rep., and SGS Rep), CUPE steward in Unit 1, graduate student representative one the FASE Council, and recently completed The OPTIONS Program. I am passionate about learning and challenging myself because I believe this is a way to pursue success and happiness.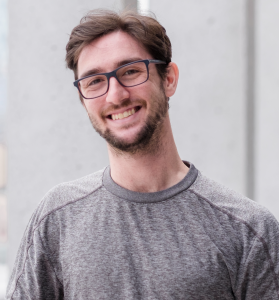 Chaim Katz: PhD, IBBME, 2nd year
I have studied at U of T for the past seven years, completing my undergraduate and master's degrees. Currently, I am in the second year of my PhD where I research memory formation and its correlation to ongoing electrical activity in the brain. I am passionate about building community and solving problems for which we don't have answers. To maintain a work-life balance, I am involved in a number of extracurricular activities such as being the co-founding member of GECoS, a member of the BESA for the past three years, assisting with the Graduate Engineering Career Fair, and a residence advisor for two years at Chestnut. I also play recreational sports like floor hockey and inner tube waterpolo, as well as enjoy spending quality time with family and friends.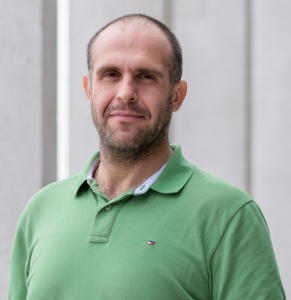 Ezzat Jaourdi: PhD, ChemE, 5th year
I am a PhD candidate in ChemE with an interest in the air we breathe. My research focuses on the effect ash and flue gas conditions have on the removal efficiency of ESP filters to better understand how to reduce particulate emissions. I have been active in different student groups including ILead:Grad, CEGSA, and GECoS, as well as a student representative in the ChemE JH&SC and the Engineering Graduate Education Committee. I recently completed The OPTIONS Program which helped me learn a lot about myself. Outside of school, I am a cycling instructor, and I also help organize running and cycling events in Toronto (Sportinglife 10K, Scotiabank Toronto Waterfront Marathon, Ride for Heart).
Contact Information
Teresa Didiano
Special Programs Coordinator, Troost ILead
Email: t.didiano@utoronto.ca