COVID-19 Update: This event is cancelled.
We invite current engineering graduate students to gain an insider's perspective from alumni working in the field of Robotics. Learn how to utilize your graduate degree and skills in a competitive marketplace, and what competencies you can develop now to position yourself for future career opportunities in these emerging fields. Additionally, we have the great opportunity to explore the University of Toronto Institute for Aerospace Studies where this event will be held. We will have tours of the autonomous driving and drones labs and be able to ask questions about a campus at U of T many students don't have the opportunity to experience.
Graduate students will engage with alumni from various backgrounds. In addition, robotics lab tours will occur during the first hour of the evening, featuring research facilities at UTIAS, in an effort to bridge the gap between research and industry priorities. Food and refreshments will be provided as well.
This event is brought to you by the U of T Engineering Alumni Relations Office, U of T Engineering CONNECT and the Graduate Engineering Council of Students (GECoS)
This is the third event in a series of networking events for engineering graduate students.
You can view our past events:
Advanced Manufacturing and Materials
---
Don't miss this unique opportunity to network and make connections with these alumni on March 31st!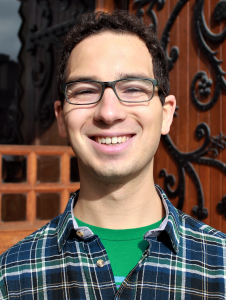 Adam Sniderman is a systems engineer at Canadensys Aerospace Corporation, where he develops devices and software for robotic systems both on- and off-planet. He holds a Ph.D. from the Space Robotics Lab at UTIAS, where his research on cooperative robotics and multiagent systems was implemented neither on- nor off-planet, but led to several publications and presentations at top conferences in control theory. While at U of T, Adam was on the executive of the ASA (Aerospace Student Association), ILead:Grad (Institute for Leadership Education in Engineering), and SEDS (Students for the Exploration and Development of Space).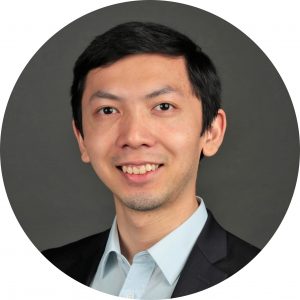 Jeremy C. H. Wang is a Canadian aerospace engineer (EIT) and organizational leader experienced in start-ups. Jeremy has founded, operated, and scaled early-stage companies with up to 100 staff and P&L in the millions. Since 2014, he has worked on some 20 aviation and space programs, holding roles at the German Aerospace Center (DLR), U of T Institute for Leadership Education in Engineering, UN SGAC, U of T Aerospace Team, and The Sky Guys (top 20 UAV operators globally). Most recently, Jeremy co-founded Ribbit, a start-up that is retrofitting airplanes to be fully autonomous and operating these pilotless aircraft for regional air cargo. Jeremy holds a BASc in Engineering Science from the University of Toronto, and is the first Canadian to be recognized as one of Tomorrow's Aerospace Leaders in their 20's by the American Institute for Aeronautics and Astronautics. You can find more about Jeremy at www.jchw.me.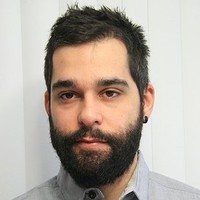 Edoardo Serpelloni, from Verona, Italy, completed his PhD in Electrical and Computer Engineering from University of Toronto in 2016. His PhD focused on Control Theory and the design of hybrid bang-bang controllers for spacecraft position and attitude control. Prior to his PhD, he obtained his MASc in Space engineering from Politecnico Di Milano in 2011 with a thesis on the dynamics and control of spacecraft-mounted manipulators.  He has worked at MDA since 2017 as a control engineer for Canadarm2 and the Dextre manipulators.