For more information on our leadership courses, please visit the ILead website.
Entrepreneurship & Innovation Courses          Finance & Management Courses          Engineering & Society Courses
LEADERSHIP
Course Description *Click course title for syllabus link
Admin Info
Next Session Details
Fall 2017
Winter 2018
Summer 2018 (*Tentative Schedule)
APS1010H: Cognitive and Psychological Foundations of Effective Leadership
Course Requires Instructor Approval
WINTER 2018: January 8 to April 6, Thursdays from 12pm-3pm in OI5170
x
APS1011H: Concepts and Application of Authentic Leadership
WINTER 2018: January 8 to April 6, Mondays 6pm-9pm in BA2195
x
APS1026H: Positive Psychology for Engineers
Course Requires Instructor Approval
SUMMER 2018: April 17 to May 24, Tuesdays and Thursdays from 12pm-3pm in OI5170
x
x
APS1027H: Engineering Presentations
PLEASE NOTE: Attendance at the first two classes is mandatory for continuation in the course.

Wait listed students who wish to get into the class are also expected to attend the first class.

WINTER 2018: January 18 to April 6, Thursdays 3pm-6pm in OI5170
x
APS1029H: The Science of Emotional Intelligence and its Application to Leadership
PLEASE NOTE: Specific course dates are: Oct 4, 11, 25, Nov 8, 15, 22, 29, Dec 6 & 13.

No class on Oct 18 & Nov 1 (Dec 6 & 13 are make up classes for these dates)

NOTE: Last day to add the course is October 11th.
Last day to drop the course is October 30.
FALL 2017: October 4th to December 16, Wednesdays from 6pm-9pm in GB404
x
APS1030H: Engineering Careers – Theories & Strategies to Manage your Career for the Future
* Please see below for revised syllabus
WINTER 2018: January 8 to April 6, Tuesdays 6pm-9pm in BA2175
x
APS1501H: Leadership and Leading in Groups and Organizations
REMINDER: First Class Saturday Sept 16th at 9:00am in BA1190
FALL 2017: September 16 to December 16, Saturdays from 9am-12pm in BA1190
x
APS1502H: Leading Engineering Design Projects
FALL 2017: September 14 to December 14, Thursdays from 6pm-9pm in WB219
x
---
APS1010H: Cognitive and Psychological Foundations of Effective Leadership
Robin Sacks
This course investigates the cognitive and psychological foundations of effective leadership. Students will explore current theories driving effective leadership practice including models of leadership, neurophysiological correlates of leadership and psychodynamic approaches to leadership. Students will learn and apply skills including mental modeling, decision-making, teamwork and self-evaluation techniques. This course is aimed at helping engineering students to gain practical skills that will enhance their impact as leaders throughout their careers.
---
APS1011H: Concepts and Application of Authentic Leadership
Nick Evans and Wayne Stark
This course will outline and apply the core elements of authentic leadership. Self-leadership concepts and frameworks will be presented relative to value systems, life experiences, and gifts and abilities. These concepts will be applied to the identification and understanding of preferred approaches to working and leading, and extended to the creation of environments and dynamics in which individuals are most effective. Interpersonal leadership skills relating to providing feedback, and working in teams will be described and applied to coaching others. The final section of the course outlines will focus on strategies for building and articulating change. These strategies are applied to the translation of authentic leadership, and the ability to work with others, into strategic efforts that are both meaningful to an individual, and valuable to others.
---
APS1026H: Positive Psychology for Engineers
Robin Sacks
Many disciplines have explored happiness – philosophy, anthropology, psychology, sociology, neurobiology, film, art and literature – to name a few. Why not engineering? During the first part of the course we will play catch-up, examining the scholarly and creative ways that people have attempted to understand what makes for a happy life. Then we turn our attention to our own domain-expertise, applying engineering concepts like "balance", "flow", "amplitude", "dynamic equilibrium", "momentum" and others to explore the ways that your technical knowledge can contribute to a deep understanding of happiness. This course is designed to challenge you academically as we analyze texts from a variety of disciplines, but it is also designed to challenge you personally to explore happiness as it relates to yourself, your own personal development and your success and fulfillment as an engineer.
---
APS1027H: Engineering Presentations
Doug Reeve
Communication skill can be a critical success factor in engineering. Engineering know-how is given added power when communicated with clarity and simplicity in presentations that are thoughtfully planned and effectively executed. In this course, each student will make a large number of short presentations to sharpen their skills and increase their confidence. Students will grapple with capturing the essence of complex subjects and expressing it through key words, data and images. Students will be able to develop a wide range of skills: visual representation of data, systems and mechanisms; structuring and sequencing a talk; managing the tools, equipment and physical and psychological aspects of presentations; delivering speeches with vivid voice and body language; and finally, skills in connecting with an audience and achieving the desired impact.
---
APS1029H: The Science of Emotional Intelligence and its Application to Leadership
Daniel Cushing
A growing body of social science research offers clear evidence that emotional intelligence (EQ) plays a crucial role in leadership effectiveness. We know that the most successful managers are able to motivate and achieve best performances through the ability to understand others, and the key to this is to first understand yourself. In this course, you will complete the most scientifically validated EQ assessment available, The Emotional Quotient Inventory (EQ-i) and receive a detailed report that identifies your leadership strengths and targets areas for development. You will acquire an enhanced level of self-knowledge and a deeper awareness of your impact on others. This will form the basis of a personal development plan that will help you improve your leadership effectiveness.In this course we will also examine evidence-based research that links leadership effectiveness to authenticity and mindfulness, both of which can be enhanced through mindfulness training programs. Simply defined, mindfulness is the awareness of one's mental processes and the understanding of how one's mind works. Using case studies, we will discover why companies such as Carlsberg, Google, Sony and General Electric have trained hundreds of employees in mindfulness.
---
APS1030H: Engineering Careers – Theories & Strategies to Manage your Career for the Future
APS1030H Syllabus (revised Sept 2017)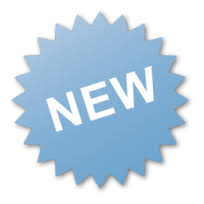 Mark Franklin
21st century career management skills and knowledge are critical success factors for engineers, to develop their own careers for the future, and as leaders and project managers, to help develop others' careers. Especially in engineering where career engagement influences innovation and productivity, career management is arguably the most important learning to bridge the gap between an engineering education and an engineer's ability to apply their learning in the real world.
In this course, students will learn about contemporary theories and issues in career development so they can apply their knowledge and skills, to benefit their own careers, and those of their team members, organization, and society. Students will learn an evidence-based framework for career clarification and exploration. Using this framework, students gain career management and job search strategies, increase hope and confidence, expand their network and use practical career management tools. In an increasingly volatile, uncertain, complex, and ambiguous world of work, students will consider career paths, hear and tell career stories, and gain skills to navigate a lifetime of transitions.
---
APS1501H: Leadership and Leading in Groups and Organizations
David Colcleugh & Nader Yared
This course will examine leadership in relation to technology and the engineering profession. Topics will include: leadership theories, historic and current leaders, ethical leadership, teaming and networking, productivity and innovation, thinking frameworks, business leadership, and influencing people. Through this course students will explore their own leadership abilities and develop or strengthen their competencies in areas such as managing conflict, team dynamics, running effective meetings, developing others, and creation of vision and mission statements. The course will be delivered through lectures, workshops, readings, and guest speakers.
---
APS1502H: Leading Engineering Design Projects
Alison Olechowski
The objective of this course is to prepare students for the type of teams, processes and decisions used for complex socio-technical engineering design projects. The course will equip students with tools and strategies for leading, following other leaders, in this context. Students will have the opportunity to apply their learning on three hybrid team-individual assignments. The course readings will be sourced from real industry cases and experiences.